GearGods Presents: Mastering Metal Mixing: Prep & Setup
Eyal Levi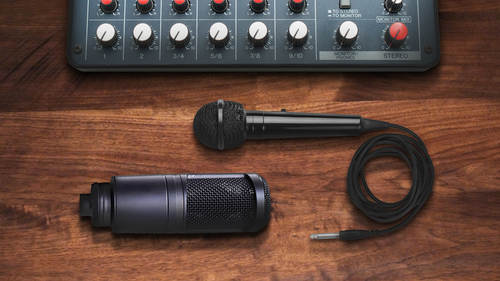 GearGods Presents: Mastering Metal Mixing: Prep & Setup
Eyal Levi
Class Description
Meticulous preparation is the foundation a good mix is built on. In GearGods Presents: Mastering Metal Mixing: Prep & Setup, Eyal Levi will teach you how to get every element of a track ready to mix.
In this class, Eyal of Audiohammer Studios will show you proper routing and bussing for vocals, guitars, bass, drums, synths and effects. You'll learn the proper way to approach gain structure, leveling and panning. Eyal will also teach essential techniques for fixing badly tracked material and working through common mixing problems.
If you take mixing seriously, don't miss this one. Preparation and setup will do more to improve the quality of your mixes than anything else you can do.
Class Materials
Eyal Levi - Mastering Metal Mixing - Mix Prep Slides.pdf
Eyal Levi - ProTools Batch Track Rename.qkmx
1-on-1 Mix Critique with Eyal Levi.pdf
Eyal Levi - Mix Template Routed.ptx
Eyal Levi - Mix Template Routed.ptxt
Ratings and Reviews
Boring subject but Eyal delivers the material in an entertaining way. He really does a great job of showing why the prep and organization are crucial to a solid end product. This is much more important to get than the latest and greatest plugin, and is easy to implement and will ultimately save you time and money down the road. Its a no brainer to listen to what Eyal is saying and to apply it. This has been a great confirmation on some of my workflow and has revealed some new methods I had not thought of. Thanks for the great class! cant wait for the next two days. Always impressed with you and the creative live team.
Student Work