Marketing Your Etsy Shop for Sold-out Success
Lisa Jacobs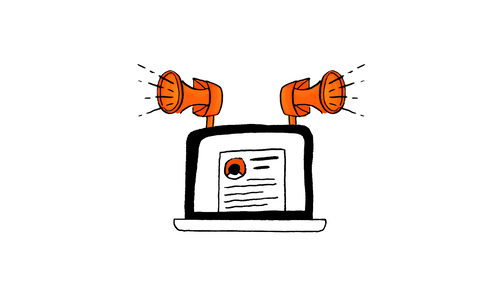 Marketing Your Etsy Shop for Sold-out Success
Lisa Jacobs
Class Description
For makers whose livelihoods are dependent on their hard work and passion, taking on the task of connecting and communicating with customers online would seem to be an extra burden. You feel as though you've already entered untested waters by growing your online business with Etsy, and now you have to become a veteran marketer as well?
It's actually easier than you think. Join Lisa Jacobs for this class and learn to:
Talk about your product in a way that gets people excited to buy

How to gain big exposure for your brand and products

How to create a consistent business plan with predictable results
Get paying customers to your 
Etsy
 storefront using simple, proven marketing strategies. No far-fetched theories, generalized blanket statements, or big business comparisons here - just specific, direct training for creative business owners. Stop scrambling to connect with buyers, and focus on the work that inspires you.
Class Materials
How To Beat The Overcrowded Market Guide
Ideal Customer Workbook by Lisa Jacobs
Your Best Year Wall Planner
Market Your Etsy® Shop by Lisa Jacobs
Ratings and Reviews
There are a lot of great information in this course, but also a few problems that need improvement: * Lisa used presentation slides to sparingly that sometimes it's hard to follow her point. She needs more coaching on designing effective presentation. * A lot of examples in the course are personal observations from her own strategy, which may not apply to everyone. There are not enough varieties of examples to consolidate into an actionable step.
I now understand why I´m not happy with how my business goes. I´m avoiding way too many of the things I should be doing out of "shyness privacy, not wanting to "molest" people and some weird pride" being afraid of exposure, limitig myself... I understand that I have to totally rethink and restructure everything
Student Work