Marketing for Crafters: Build your Customer Path
Tara Swiger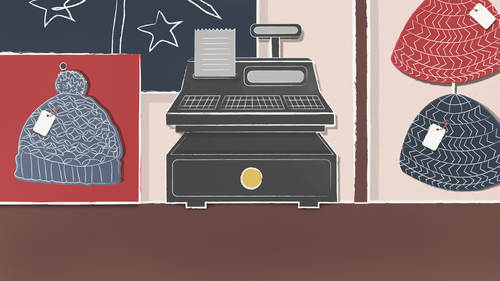 Marketing for Crafters: Build your Customer Path
Tara Swiger
Class Description
As a crafter you have plenty of admirers, yet persuading someone who is interested in your work to become a paying customer is no small feat. Learn how you can create a customer path that gets the people who love your products to pay for them again and again.

Capturing someone's attention for long enough to entice them to buy is a major victory for small business owners. Learn how to incite people's interest and pave a path to purchase once you have it. Tara Swiger is a marketer and yarn artist who has helps other creators activate their businesses through smart marketing and strategic sales plans. In Marketing for Crafters: Building Your Customer Path you'll learn how to set yourself up to sell and how to nurture customers so they keep coming back.

You already make awesome stuff! Join Tara Swiger for Marketing for Crafters: Building Your Customer Path and master selling it.  

Class Materials
Resource Guide for Marketing for Crafters
Crafting an Effective Blog
Marketing for Crafters Bibliography
Marketing for Crafters Workbook
Ratings and Reviews
I spent the last 3 days with Tara Swiger in this amazing class. There was so much information that I knew I was going to purchase the series within the first 2 hours into the first days session. It is something I will want to go over again and again. I'm not going to try to revamp every area of my business at once, but it's nice to know I have the tools to work on each part separately, then go back to the series and work on another part. Purchasing the entire 3 days gives me the freedom to go through each step thoroughly and within in my own time frame knowing I can go back and watch it as many times as I need to. Tara makes everything so easy to understand and grasp. She not only gives you the "what" to do, she gives you the "why" you need to do it. Her metaphor of using a path to get your customers from where they are to where you are is perfect for us visual learners! Thank you Tara and CreativeLive -
This was a great course, with very clear step-by-step instructions. Even if you're a complete beginner. Thank you!
Tara's great to watch and listen to and it is a good class. I am finding cross-over in a lot of the 'business classes' in terms of content so I have heard most of this before. You will get more out of the class if you haven't watched/bought many CreativeLive classes.
Student Work