How Many Clients Do You Really Need? And What's The Best Way To Reach Them?
Tara McMullin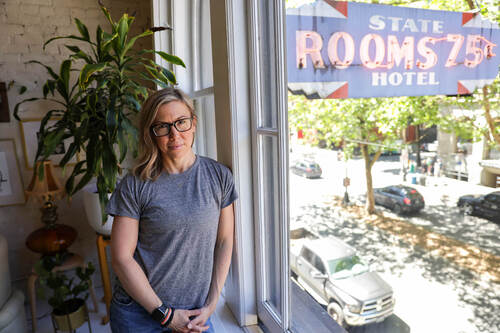 How Many Clients Do You Really Need? And What's The Best Way To Reach Them?
Tara McMullin
Lesson Info
2. How Many Clients Do You Really Need? And What's The Best Way To Reach Them?
Learn the secret number of how many clients your business should have and, if needed, the best way to obtain more.
Lesson Info
How Many Clients Do You Really Need? And What's The Best Way To Reach Them?
when a lot of small business owners think about growing their companies, they think about more more more. But with the service based business it is absolutely crucial that, you know how many clients you're actually trying to reach so that you don't spend more time than you need to on marketing. So how many clients does your business actually need? This is probably no, this is the most important question when it comes to figuring out what your marketing strategy needs to be. So in this lesson, we're going to focus on figuring that out. How many clients do you really need. The truth is that most service businesses require very few clients to be successful. And the good news with that is that there are all sorts of tactics, all sorts of marketing should, and supposed to be out there that are really all about reaching as many people as possible. That's not what your business needs. You actually need to reach very few people, which means you don't have to do that stuff. The number of client...
s your business needs to be successful is really a function of your business model. In other words, your pricing, how long you work with clients, what you're delivering to them, your value proposition. Those pieces come together to help you figure out how many clients your business needs to be successful and profitable and financially sustainable. So we're gonna take a look at three examples of business models, your business may or may not fall clearly into one of these examples, but I think it's going to give you an idea of how to start calculating how many clients your business actually needs. So first let's take a look at a coaching business. I know there's lots of coaches out there. This would also work for a consulting business or some business where you're working one on one with people for a fairly long period of time. In this example the coaching business that I have in mind offers six month packages. We know a coaching takes time to deliver results. And so this coach has built out a six month package that takes people step by step by step through a particular framework for that six month package. They charge about $9000. That's a fairly standard Coaching rate for the consumer market. So with the coaching business model like this one with these numbers a six-month package about six clients at a time and a package cost of $9,000 for the package. This coach is making $108,000 per year. Is it a seven figure online course business? No. Does it take them about 15 hours a week to run? Yeah, absolutely. That's a pretty good trade off. So with this kind of business model, this coach only needs to be talking to maybe 10 people, 12 people every six months to find those six clients. And we'll get back to that math in just a minute. But let's take a look at another business model. Another business model that works really well with, this is sort of the agency model, the marketing agency model. This is the kind of model that my company, yellow house media runs in. So at the marketing agency they have an ongoing relationship with their clients. So month in and month out clients are paying a set fee for this example let's use $2,000 per month. So each month their clients pay them $2,000 a month to maybe manage their social media or help them create video content or help them create podcast content with that in mind. The marketing agency probably because it's a couple Of people rather than just a single solo coach, they have a client capacity of about 15. With those numbers in this business model. This agency is bringing in about $360,000 per year. Now of course some of that is getting paid out to the team. There may be additional expenses in this business model but still by just managing 15 clients at a time, they can generate almost $400,000 per year. Pretty awesome. One more business model to take a look at. That's a web design business model and this could be any kind of project based service business. So with web design We are looking at helping clients build a single website, a full site design. That's the package that they offer. That package may cost about $10,000. There are plenty of Web designers who charge less and who charge way more than that. And again throughout the year, this web designer can handle about 15 websites. So turning out a website just over once a month that nets them $150,000 per year. So again with these three models with coaching the marketing agency, the web design business, the client load is really small and when the client load is really small, you don't need to build a whole audience of people. You really just need to connect with a small group of prospective clients. And so the tactics for that are going to be different than the tactics for building an audience. So from here you've got a little bit of homework to do. So your next steps here are first to set your revenue target. How much money does your business need to make or how much money do you want the business to make, set that revenue target so that you have some numbers to work with and then do the math. Given your current business model, given your current packaging, given that revenue goal, how many clients do you really need Come up with a number, know what that target capacity is so that you don't feel like the number is just always more or more than I have right now. When you have a clear number of the number of clients that you're trying to work with that gives you a clear number for the people you need to reach with your marketing. So take a minute, do that math and then meet me at Lesson two.
Ratings and Reviews
Tara is great. I have been looking forward to new content from her. This class is major departure from her earlier classes. In it, she essentially argues that we spend less time on marketing, doing fewer activities....because that nonstop whirlwind of content creation didn't actually help her business (which makes me question what I learned in her earlier classes). I think this new class could greatly benefit from more specific examples of where she suggests we meet our ideal clients since she's suggesting it isn't on social media or in their email inboxes. I don't think I have enough information to actually "do" anything after taking this class.
Student Work