Manage Stress Through Mindfulness
Rich Fernandez, Ph.D.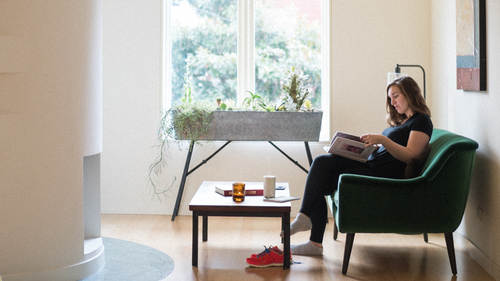 Manage Stress Through Mindfulness
Rich Fernandez, Ph.D.
Class Description
Your job doesn't have to overwhelm you! Learn how to skillfully navigate daily challenges and invite more peace into your daily life in Manage Stress Through Mindfulness with Wisdom Labs.
In this class, you'll learn science-based techniques designed to help busy professionals manage stress amidst the chaos of work. 
Breathing and relaxation techniques 

Mindful communication practices 

How to have difficult conversations 

Strategies for labeling and reframing stress 
 All professionals face deadlines, competing priorities, and challenging personalities at work. Manage Stress Through Mindfulness will help you develop the skills and resiliency to manage them.
Ratings and Reviews
Rich is a fantastic instructor. Organized, realistic, and relatable. I love it that he draws on scientific research, including that done by John Gottman (of the Gottman Institute). I tend to avoid attending lectures on mindfulnes and meditation because often it is presented in such a "new age" type of way - it isn't something I can relate to very well or find truly helpful. But Rich does a great job in this class in keeping it real and giving truly helpful and information and advice. Excellent course!
Rich shares powerful tools that I can see myself seamlessly applying to empower me through a variety of stressful situations. Thank you Rich!
I appreciated the way that Rich made Mindfulness approachable. I knew what Mindfulness was, but I needed ways of applying it into my life. Thanks for helping me bridge that gap Rich!
Student Work