Making & Using Drum Samples
Sam Pura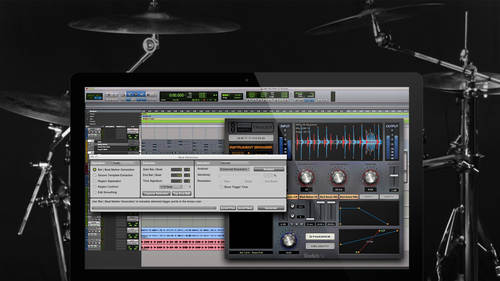 Making & Using Drum Samples
Sam Pura
Class Description
Drum samples are a staple in modern music recording. Drummers can't deliver a pitch perfect performance every time – drum samples free you up to make small mistakes that you correct for in the recording studios. Learn how to use them.
In Making and Using Drum Samples with Sam Pura you'll learn all about recording, editing, and placing drum samples in a mix. Sam will help you identify weak spots in a performance and show you how a sample can reinforce your tones, add depth to a recording and fill in the gaps. You'll learn how to record samples from a drum kit, edit them, and then place them in your mix using Beat Detective and Slate Trigger. You'll master the art of integrating drums samples that sound authentic and natural, not copy and pasted.
If you are ready to get solid drum tracks that cut through the mix, this course is for you.
Class Materials
Sam Pura - Kick Samples.zip
Sam Pura - Snare Samples.zip
Ratings and Reviews
This is actually money well spent! A good deal of knowledge to be learned. Much better than the Eyal Levi class, that I spent nearly 8 times the cash on!
Crazy useful knowledge on Making & Using Drum Samples. Sam is the man, and throws in tons of tips and tricks along the way on building gobos and room treatment and other random production ideas, this class is definitely worth it!!
Student Work