Make Money Making Art
Ann Rea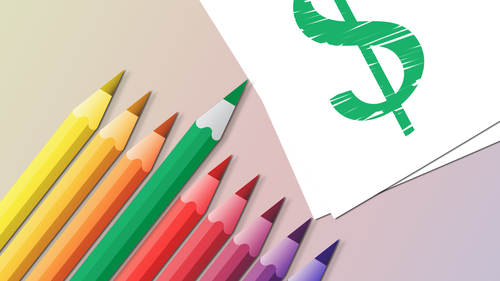 Make Money Making Art
Ann Rea
Class Description

Do you want to sell your art, without selling out?
Join nationally-noted painter Ann Rea for a comprehensive introduction to the sequential process that you'll need to build a fine art enterprise.
During this course, Ann will be teaching you how to create value above and beyond your art.
You'll learn how to define your mission and how to create a "Blue Ocean Strategy" that serves a target market and eliminates the competition.
Rather than pursue a "career" within the scarcity and permission-based art establishment, Ann will teach you how to take the reins and build a creative enterprise.
Class Materials
Selling Art Without Selling Out
Ratings and Reviews
No more starving artist paradigm!! I LOVE this class SO much and I am only on Segment 5. So generous, so thoughtful. I am a career coach and I help analytical professional women who miss their creative side bridge the gap into discovering a career they really love, so I am taking this class to continue to help support their journey and be able to more clearly articulate the path ahead of them no matter their creative medium. (Though I work primarily with mindset vs strategy.) I am putting so many pieces of the puzzle together. I have been a student of business for a long while, but never thought about ART that way - particularly as solving a problem. Ann says: "Make it about THEM, when you make it about them, it becomes about YOU" -- I can't quite put my finger on it, but it FEELS like what she is talking about is tapping into the collective oneness. That idea of what do "WE" want to create? VS a "selfless" persona which is what it seems MOST people make that mean (ie "how can I chameleon myself to what I *think* people around me want so that I can make money?"). OR, being so AFRAID of being a chameleon, that we aren't open to SEE how what we want to create actually meets what others want. We just have to be open to the connection, and then take responsibility for articulating it. Ann articulates this in a way I only intuitively knew before. So I just want to thank Ann for the thoughtfulness she put into your process and for sharing it, and being a leader of the revolution. It only makes my commitment and confidence to my career path and passion. This is possible for anyone who is brave enough to step into the journey. This further proves the point, and helps you FEEL it -- the only thing between you and your dreams is you (and that is the GREAT news!)
I found this course exciting, inspiring, enlivening, informative, and so much more. Ann Rea is a natural teacher who knows how to keep her topic interesting. Her interactions with the students were fascinating and quite helpful because I could apply their situations to my own. I only wish there had been more time for online questions to have been answered. I bought the course because it kind of reminded me of a good movie...there were so many gems that it was hard to take it all in during one viewing. A+ for Ann!
No doubt about it, this was by far the most brilliant and engaging business program for artists that I have ever witnessed! Thank you so much for all the work that everyone put into it, and especially to Ann. I was amazed at her energy and passion, this made the entire course very enjoyable as well as hopeful as to our future possibilities. It felt like drinking from a fire hose at times, but since I bought the course (best investment ever!), I will be able to return to it over and over as the plan evolves. Thanks again to all involved, you have no idea how valuable this experience was to me personally...life changer! THANK YOU!
Student Work