Lessons in Business and Life
Richard Branson, Chase Jarvis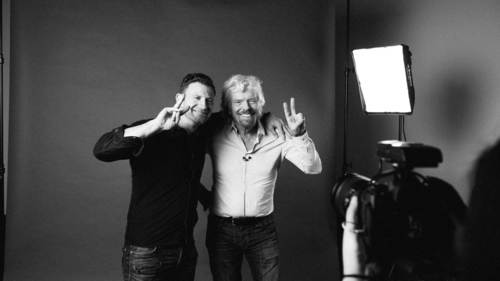 Lessons in Business and Life
Richard Branson, Chase Jarvis
Lessons
Class Description
There's a common misconception that artists have a monopoly on creativity… But the very act of making waves - no matter the career - is a creative one. The Chase Jarvis LIVE Show is an exploration of creativity, self-discovery, entrepreneurship, hard-earned lessons, and so much more. Chase sits down with the world's top creators, entrepreneurs, and thought leaders and unpacks actionable, valuable insights to help you live your dreams in career, hobby, and life.
ABOUT THIS EPISODE:
Drawing threads from his new book, Finding My Virginity, we talk about some of his recent projects as well as the steps he took to get from one stepping stone to the next. Sit down with Sir Richard and I as he uses stories to break down prioritizing your life, setting goals, and how to choose what to pursue.
It's time to spin the nasty term "dyslexia" into a positive; let's start calling it "alternative thinker." Richard actually credits his alternative thinking to shape him into a master delegator, a skill that he credits much of his success to.
The recipe for a successful business boils down to this: spend lots of time on the things you care about, pay attention to what annoys you about how others are doing things, find a way to do it better.
TThe best leaders treat those they lead like family.
ABOUT RICHARD:
If there's anyone qualified to lay out the blueprint for dreaming big, living life on your own terms and turning your passions into your career, it's the iconic Sir Richard Branson. He's fearlessly and boldly disrupted one industry after another as the founder of the Virgin Group, from publishing to airlines to creating Virgin Galactic (the world's first commercial spaceliner), building an empire of more than 100 companies and 60,000 employees in over 50 countries.
Ratings and Reviews
Such a great interview. I have read all of RB books but still learned a lot and was re-inspired. I sat up and smiled at list new term "Alternative Thinker" for dyslexics. I am one.
Student Work