Lead and Attend Effective Meetings
Jason W Womack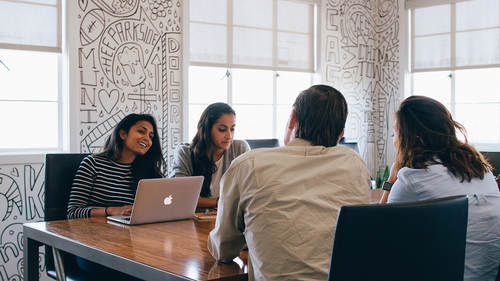 Lead and Attend Effective Meetings
Jason W Womack
Class Description
It's amazing how much of our workday is taken up with meetings. Whether it's a formal, scheduled sit-down with colleagues or an impromptu conversation with a peer or team member, meetings are a critical component of our daily workload. Therefore, meetings must be managed effectively so you don't waste your or other people's time.
This course will help you improve your meetings with colleagues, clients and vendors so they're more productive, pleasant and efficient. You'll get tips on how to plan, attend and facilitate meetings—both in your professional and personal lives—so that you can optimize all of your conversations and accomplish your goals.
In this class, you'll learn to:
Understand what a meeting is and the difference between formal and informal meetings.
Create checklists for all phases of meetings.
Prepare for all types of meetings.
Uncover the power of follow-up meetings.
Class Materials
Effective Meetings Worksheet
Adobe Stock Get Started Download
Ratings and Reviews
Fantastic class! Highly recommend- Jason has such positive energy and enthusiasm, all his courses have been fun to watch and very informative.
This was a wonderful class that completely delivered in content coupled with the strategic tools that have helped me to start the process of creating a totally new infrastructure for the meetings I facilitate. All of the steps that Jason focuses on for this class are easy to implement and I know will promote positive results on many levels of my professional business and my personal life. This class is a must take for anyone who wants to me an effective and efficient meeting master!
This class was AMAZING! I went into this class not thinking that it might not get as much out of it because I'm not a part of an organization where meetings are a regular part of my day. But I left realizing that SO MUCH of my day, I'm in meetings: at the gym, coffee shop, co-working space...you name it! Knowing how to direct meetings to expedite getting what I want is going to be a game-changer for my business!
Student Work