Launch a Successful Podcast
Kris Gilbertson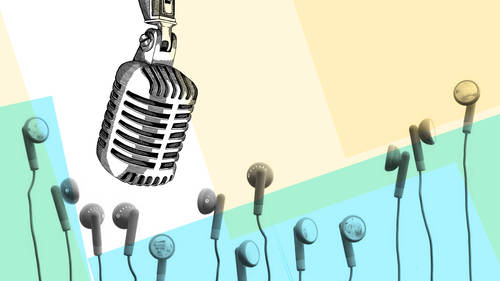 Launch a Successful Podcast
Kris Gilbertson
Class Description
Millions of people listen to podcasts every day. Get ready to learn everything you need to know to create engaging podcasts that will reach your ideal audience. Kris Gilbertson shows you how to launch your own world-class podcast, starting from scratch and taking you all the way through marketing and monetizing a compelling, successful show.
Throughout this course, Kris guides you through the effective strategies and insider tips needed for navigating podcasting and iTunes successfully. You'll learn how to come up with epic interviews, repurpose content, launch and edit your show with ease and position it for financial success. Kris outlines the process of marketing your podcast and covers surefire monetization techniques.
Whether you're a complete beginner or a longtime podcaster ready to take your work to the next level, this course will give you the skills you need to create and grow a thriving show.
Class Materials
Leaving a Review in iTunes.pdf
Listener Avatar Exercise.pdf
Podcast Class Master Guide.pdf
Stephanie Donengan Case Study.pdf
Blue Yeti Podcast Mic Test.mp3
RE20 Podcast Mic Test.mp3
Rhode Podcast Mic Test.mp3
Launch a Podcast Slides.pdf
Podcast Hosting Blueprint-CL.pdf
Module 3.2 - Recording Your Show.mp4
Module 3-3 - Hosting Your Show.mp4
Ratings and Reviews
This is the best $149 I've spent on my blogging/podcasting journey so far. The course was so rich, so jam-packed with information and ideas. I am on fire with ideas (couldn't get to sleep last night because so many ideas were rattling around my brain!) and truly inspired to go out there and do it. I'll be posting my podcast launch on the Facebook Group when the time comes. Thank you, Kris!
Student Work