Interaction Design
Jamal Nichols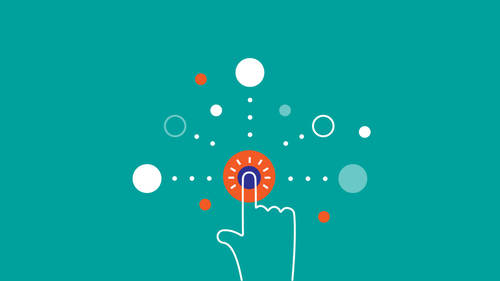 Interaction Design
Jamal Nichols
Class Description
Interaction design defines the relationship between people and the product they use, from computers to mobile apps and beyond. In this introductory class, industry expert Jamal Nichols will explain what Interaction Design is and how to incorporate it into your work to create more meaningful experiences. Designers tend to focus on how things look, when the focus should equally be on how things work.
In this class, Jamal covers:
What Interaction design is and how to think about it 
Core principles and methods of interaction design 
How to master interaction design and create experiences that flow 
 If you work in the digital space and are a new or seasoned designer, this class is for you.
Class Materials
Top 5 Mistakes New Interaction Designers Make
UX Interview Starter Questions
Best Resources to Become a Better Interaction Designer
Bonus Video: How To Get Better As An Interaction Designer - HD
Bonus Video: How To Get Better As An Interaction Designer - Low
Bonus Video: Interaction Design Career Advice - HD
Bonus Video: Interaction Design Career Advice - Low
Ratings and Reviews
After viewing this course, I have a ton of ideas to bring back to my current projects, and how I can improve my past projects, as well as best prepare for the future. Jamal's extensive experience and real-world comparative examples, helped paint the picture on how to put this course content to good use in my day-to-day design activities. I appreciate Creative Live's layout of limiting 2 questions per segment. This allowed for more time for content and I'm able to write down my questions to address and connect with Jamal offline. I'm also grateful that Jamal/Creative Live organized the course segments in a timely way that the course went fast but stayed memorable and understandable. The bonus materials are such an invaluable source of information! Jamal conveys his knowledge and passion for interaction design easily. You can tell he genuinely cares about paying his experience forward, by how he expresses his design approach and how he really listens when he's asked a question. He takes his time to think before he speaks in order to address the questions clearly so everyone can benefit. Thank you Jamal and THANK YOU CREATIVE LIVE!
I really enjoyed this class. I've had some previous experience and training with interaction design, so this in depth course helped to re-instate core concepts and techniques as well as introducing more examples, tools, scenarios and resources that all in all made me more confident and excited about interaction design. Creative Live organized a seamless event, had delicious food, snacks and refreshments throughout the day and were very nice. Thank you CL!
This course was so much fun to watch. Jamal is a very engaging speaker and went into great detail while still being direct and to the point. The bonus videos are great! They feel like a behind the scenes look and he really goes off script to give detailed answers to questions like how to design your portfolio site. Great class!
Student Work