How to Write a Full-Length Memoir
Joyce Maynard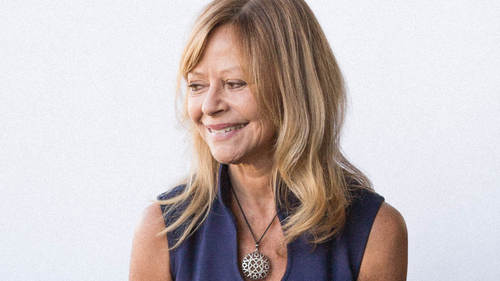 How to Write a Full-Length Memoir
Joyce Maynard
Class Description
Bundle this class with How To Write a Personal Essay and save!
You don't have to be a famous celebrity to have a story worth sharing. And you don't need to have a long life full of significant events and intriguing encounters. To write a compelling memoir, you just need to highlight your most unique, interesting or transformative experiences—the moments in your life that really matter.
Master memoirist and bestselling author Joyce Maynard is the ideal person to show you how to take your life story and transform it into a fascinating book that gets published and finds an audience.
You'll begin by identifying the major themes of your life and which one you want to explore. Then you'll figure out who your characters are and their motivations, what the conflict of the story is, and how it will ultimately be resolved. Maynard will use both her own books and the work of students in the live audience to illustrate the writing process, giving you both the tools and the inspiration you need to translate your life into a fascinating memoir.
In this class, you'll learn how to:
Figure out where and how to begin and not feel overwhelmed.
Identify the difference between "What happened?" and "What did it mean?"
Eliminate the parts of your story that don't belong and focus on the big emotional moments that changed you.
Write about the small events that support the overarching story.
Maintain your point of view and not lose sight of your real story.
Stop worrying about hurting or alienating someone in your life or yourself.
End your memoir—when your own life isn't over yet.
Ratings and Reviews
I've been working on my memoir for over a year and was close to the end of the first draft. This amazing class is filled with so much wisdom and excellent teaching. I have watched all the videos back to back, made plenty of notes and loved every moment. I am really grateful I bought this class before moving any further with my memoir as sadly I definitely need to start from scratch. As frustrating as that is, I am relieved it happened now and I can use all this knowledge in the rewrite. I also can't wait to read Joyce Maynard's books. Brilliant!
Excellent course! Joyce Maynard provides valuable insights and practical instruction in the art of memoir writing, while telling her own stories, with grace, humility and humour. Thank you, Joyce.
I've watched this course twice now and have gotten something new from it both times. Joyce is not boring in her delivery and shares a practical breakdown of how to write a memoir. She's a great teacher in the art.
Student Work