Freelancing 101: Turning your Side Hustle into Cash
Andrew Whelan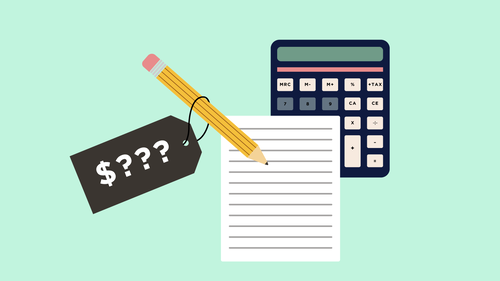 Freelancing 101: Turning your Side Hustle into Cash
Andrew Whelan
Class Description
This class will empower you to take your skills and monetize them as a freelancer. After this class, you will be able to identify competitors, price your services, and develop skills to network so that you can land that next deal. 
Lesson 1: Build a freelance plan of action so that you are prepared for business

Lesson 2: Develop your freelance network 

Lesson 3: Create a simple brand to set you apart from your competitors 

Lesson 4: Analyze your market value so you know your worth
Lesson 5: Determine your hourly rate to charge the right amount

Lesson 6: Estimate your time commitment so you can set realistic expectations

Lesson 7: Decide if a project is better suited for an hourly, day, or project rate

Lesson 8: Figure out when to know to raise your rate

Lesson 9: Negotiate value with a target number

Lesson 10: When to say yes and when to say no to a project

Don't have Adobe Acrobat Pro DC yet? Save 13% off here and get everything you need for your business.

Ratings and Reviews
Entrepreneurs, freelancers, and hustlers listen up! Don't miss out on the valuable information presented in this course. Andrew's insight is based on a tried and true method that has worked for many individuals. He applies the same expertise to this course, offering clear ideas and guidelines that are both effective and realistic. This class resolved many of the questions I've had as an entrepreneur and has given me practical tools to recognize my financial value, work more efficiently, and realize my dreams. Thank you Creative Live and Andrew for this life changing course!
Great class. I really enjoyed it. I loved his down to earth, of course you can do this approach. Thank you! And, I highly recommend it.
I purchased this course because of the wealth of information that Andrew provided regarding pricing one's freelance services. I would recommend this course to others who aren't entirely confident, or certain, how to price themselves. Even if they're in the beginning stages of a freelance career. The workbook is really helpful too. I find that writing these things down helps me to remember to get them done.
Student Work