Fine Art Nude Photography
Lindsay Adler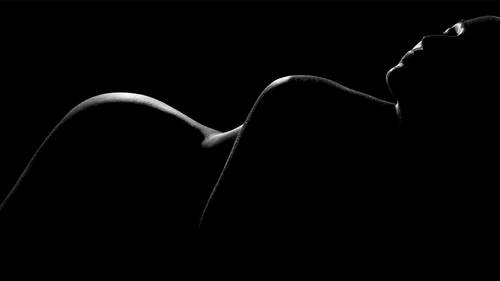 Fine Art Nude Photography
Lindsay Adler
Class Description
WARNING: THIS COURSE CONTAINS ARTISTIC NUDITY
Fine Art Nude Photography is about capturing the beauty of the human form. Using light, shadows, posing and creative expression, you can bring out the beauty of your subjects and the human body. Since communication is of the utmost importance when photographing nudes, Lindsay Adler will discuss the etiquette of preparation, setting expectations, directing and working with your subjects. She'll cover posing techniques and tips on what to emphasize and what to avoid, and discuss the importance of lighting and how it affects the body form. Lindsay will also discuss how to push yourself creatively while maintaining a tasteful and artistic vision.
Common posing mistakes and what to watch for in your subject while directing 
What modifiers and lighting setups work and how they impact the appearance of the human form 
How to accentuate muscles, shapes, and lines with light and camera angles 
Exploration of creativity with the use of body paint and fabric and other props
Whether you are pushing yourself in your boudoir photographing, offering a unique portrait session or exploring your personal fine artwork, this class will elevate your creative process, both technically and artistically, when photographing the nude form. 
Included with the purchase of this class are videos that were not aired during the live broadcast. These additional lessons will continue to further your fine art education. You can download all additional videos by clicking on the "Class Materials" tab.

Class Materials
Fine Art Nude Photography eBook Preview
Fine Art Nude Lighting Diagrams
Ratings and Reviews
Amazing speaker, instructor and great photographer. The lighting and posing technique is imperative but she gives a lot of small tid bits and tricks that have already set me apart from other photographers. I love her work but I love her teaching style more. I recommend all her classes!
It is a delight to watch someone who has so much passion for her art and Lindsay exudes passion and accompanies that with a great teaching style. She shares her knowledge and has a lot of great tips. I think this class makes a great intro to the subject. For me, this was time well spent.
I love Lindsay's teaching style and all the insights she gives. I did my first fineartnude photoshooting applying everything I learned on this course! Thanks Lindsay you are a true inspiration and a great help during my photography journey.
Student Work