Find Your Niche and Build Your Family Photography Business
Julia Kelleher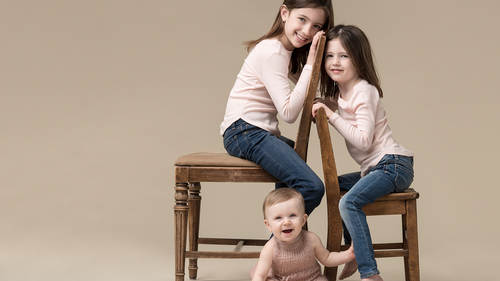 Find Your Niche and Build Your Family Photography Business
Julia Kelleher
Class Description
Now that you're consistently booking family photo shoots, it's time to create a business that stands out from your competition. Well-known newborn and family photographer Julia Kelleher will show you how to create a personalized "niche" for your photography that also offers its own product line.
In this class, Julia will show you how to:
Develop a solid, definable and recognizable brand
Attract your ideal client's to your business
Develop products that your clients will buy
By the end of this class, you'll be working on creating your own niche while growing and expanding your photography business to include new clients and larger sales.
Class Materials
Bonus Material Instructions
Ratings and Reviews
I own I think all of Julia's classes. This is probably my favorite. I will say that it's because its exactly the type of photography I have been wanting to focus on. So the information was extremely valuable to me. But I do love all of Julia's classes and you can learn so much from her as a mentor regardless of the type of portraits you shoot. Thanks Julia for a wonderful class I have watched it multiple times!
As always, Julia never disappoints! It has been so awesome to watch her work with such incredible intention, from concept to session to sales. Her energy and strategy are so motivational and very, very creative! This class rocks from start to finish, and is a perfect addition to my Creative Live business arsenal! Five stars all the way!!!!!
My favorite part was seeing how Julia's business evolved over time and transformed into what it is today. Good tips for finding inspiration to develop a niche and practical marketing advice. I'm glad I took this alongside Tamara's business class - the two photographers had very different approaches to their business and shooting family photography in many ways, but it really illustrators how there's no one way to do everything. I learned so much from both of them.
Student Work