Time Blocking: What it is and Why it Works
Lisa Congdon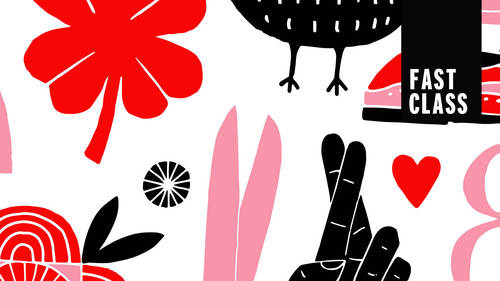 Time Blocking: What it is and Why it Works
Lisa Congdon
Lesson Info
7. Time Blocking: What it is and Why it Works
Lesson Info
Time Blocking: What it is and Why it Works
what is time blocking and why It's effective, so to do lists are great, but time blocking is going to make them really practical for you. Time blocking works by blocking chunks of time in your day for at least 15 minutes and usually no more than two hours two hours is actually pretty long chunk of time. But some people have the brain band with for it toe work without interruption on a specific project or task keywords without interruption on a specific project or task. Okay, so there's that that's loaded because that means you got to put your phone away and all of that, and we're gonna talk about that shortly. But if you really want to be productive, that's what you got to do. So time walking forces you to work on one thing at a time. Intensively and without distraction. Research continues to debunk the myth that you can productively do more than one task at a time. The human brain simply is not designed or wired to function in this way, and a lot of people will like, say, they're real...
ly good at multitasking. But it's it's actually a myth. It's very, very hard for the human brain to work on more than one thing at a time, and it takes us far longer to complete things if we're constantly looking at instagram or on her phone or whatever. So part of productivity is blocking off time and giving yourself the solitude and space to get something done. Attempting to divide your focus increases stress and decreases performance. These chunks of time are often or actually I shouldn't say. Often they should be interspersed with breaks for eating, walking, going to the bathroom, etcetera. So another thing we know is that taking breaks recharges you, gets you ready to transition to a new task. Even if you're gonna go back and work on the same thing, a break will help you to stay fresh. So why does time blocking work? Time blocking helps keep you focused on your projects by eliminating procrastination and multitasking that requires you. Stick to the schedule that you set for yourself, and we'll talk about more that in a second, and I'll give you some examples. It helps convert your to do list into action. You're not going to just say you're going to do it. You're gonna block time for it and you're gonna do it, You're going to start it and you're gonna figure out the best way to start like the best. A little earlier, we talked about backwards planning. Like if if a task feels too overwhelming, it's too big. Then you got to break it down into a smaller part, forces you to think about the time required to do the various kinds of work that you do, which can help in productivity and planning in the future. Okay, I have been time blocking since 2000 and and I when I first started, I didn't really know sort of like optimally what was best for me in terms of time blocking, Like how my what my preferences were like. And now I know that it also well, because I'm practiced at it, right? Like I know how long things are gonna take me. I know what my band with is. How long I can sit when I need to take breaks. It also creates a record for how you spend your time. It gives peace of mind that you are touching and making progress on many projects. Over the course of the day. It helps with overwhelmed by dividing your work day into manageable chunks instead of having to think about accomplishing one big project over the course of the day.
Ratings and Reviews
While I'm not a designer, I'm a creative who is responsible for multiple projects, most of which take a week or months. Lisa's use of Google sheets then breaking things down is super helpful. I appreciate the bonus document! Thanks for the Fast Class version! So many of the Creative Live classes are far too long and need to be edited.
I really enjoyed the class with Lisa. She's a clear and engaging speaker, and the examples she provided really bring the course material to life. She's talking mostly about creative projects, and since I have many writing projects on the go that works for me. I also am using her approach to set up other projects, though -- gardening and renovations and such -- and I think it's going to work really well. Thanks, Lisa!
Student Work