FAST CLASS: Put Your Money to Work: Take Control of Your Business' Finances
Dominique Broadway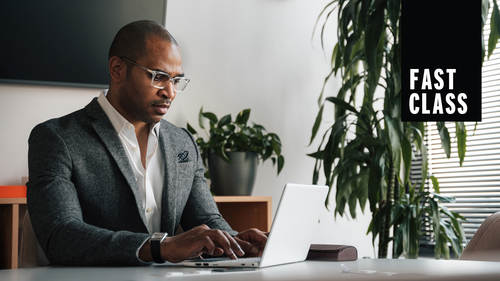 FAST CLASS: Put Your Money to Work: Take Control of Your Business' Finances
Dominique Broadway
Class Description
What's holding you back from financial planning? Some people are completely focused on creating in the now and not looking towards the future. Others feel guilty when charging more for their services. By understanding your relationship with money and finances, you can unlock your worth and make your business successful.
Award-winning personal finance coach Dominique Broadway demystifies how finances work so you can:
Understand how to sell your services.
Understand how to structure your business to meet your financial goals.
Run your business with a cash-flow-positive perspective.
Have the knowledge and confidence to set your retirement strategy in motion today.
ABOUT YOUR INSTRUCTOR:
Dominique Broadway, a HoneyBook educator, is an award-winning Personal Finance Coach, Speaker, Finance Expert, and the Founder of Finances Demystified & The Social Money Tour. Dominique has received various accolades such as the Top 30 Under 30 in Washington DC, the DC Future Business Leader of America Businessperson of the Year, and the Top Financial Advisor for Millennials in the US.
Dominique's demystified financial advice has been highlighted on Yahoo!, Huffington Post, Forbes, USA Today, Black Enterprise, Marketwatch.com, Ebony Magazine, Levo League, Refinery29, and other media outlets. She has a strong passion for working with young professionals, entrepreneurs, and people of all ages to bring their Dreams2Reality.
Class Materials
How to Run Your Business Like a Boss
Ratings and Reviews
Student Work