Fashion Flair for Photographers
Lindsay Adler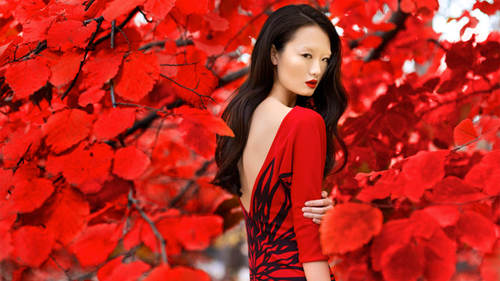 Fashion Flair for Photographers
Lindsay Adler
Class Description
Break free of traditional portrait and wedding photography! In this fashion photography workshop, Lindsay Adler teaches you how to apply the concepts of fashion photography to your own work to create truly striking and unique imagery. Whether using props, unusual locations, lighting, styling, or retouching, this class shows you how to give that unique edge to help you stand out from your competition!
Ratings and Reviews
I have watched at least half a dozen Creative Live courses and this was definitely one of the most interesting and informative of them. Lindsay showed her wealth of knowledge in lighting, posing, post processing and marketing. I was truly impressed with her level of comfort in each field. She tackled different situations and questions with ease. I really liked the course layout as well. She shot her own themed shoots and explained them. Then she helped each student with their own very different styled shoots. It looked like a lot of fun and a great way to learn too. Then at the end Lindsay had a fun little light painting session. WELL DONE LINDSAY AND CREATIVE LIVE!!! ;-)
I'm an artist and amateur photographer who has long been interested in the subject of fashion photography and how to incorporate it into my art. Lindsay impressed me with her depth of knowledge and her comprehensive and selfless method of presentation. Showing before and afters to illustrate technical differences was particularly helpful to me, as was seeing her explain the importance of concept and story. Posing, glowing skin, and lens flare techniques were also a treat to witness and learn from her. Her passion for the subject is tangible, and left me more excited about the potential for my own work. The sheer volume of information Lindsay shares in this workshop is tremendous, from idea to the shoot to post-production, and certainly worth the investment I made in my career. Thanks to Lindsay and thanks to Creative Live.
I thought Lindsay was totally amazing:) She has inspired me. I want to attend more of her workshops. She was a great teacher. I want to learn more from her. I would love to attend one of her intensives, but I will have to wait til next year:( I am just starting out and she has given me many ideas. I cannot say enough good about her. I would love to see Lindsay back:)
Student Work