Educate and Adapt with the People's Shark
Daymond John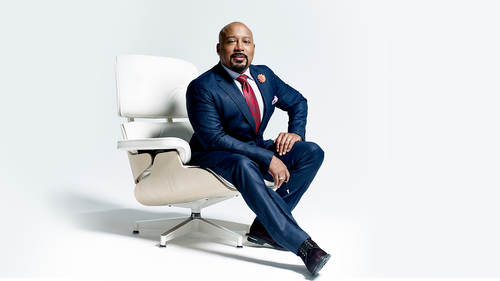 Educate and Adapt with the People's Shark
Daymond John
Lessons
Class Description
How can small businesses adapt when it feels like the world is crumbling down around them? The lockdown exposed cracks in the way many small businesses market and sell, but instead of focusing on failure, Daymond dares you to reset. Join Founder, President and CEO of FUBU, and The People's Shark of Shark Tank Daymond John as he covers the fundamentals of entrepreneurship. Success starts by first reflecting on the WHY and identifying the needs of your customers. Education is power and Daymond shares advice on how to truly understand what your business is selling and the power of rethinking your position in the market.
Daymond reflects on the impact major events (9/11 and The Great Recession of 2008) had on Fubu and the different pivots he took to maintain both a positive mindset and profitability.
ABOUT YOUR INSTRUCTOR:
Daymond John is the CEO and founder of FUBU, the iconic global lifestyle brand that went on to have more than $6 billion in sales. A New York Times Bestselling author, Daymond is one of the original cast members of two-time Emmy Award winning series, Shark Tank, which airs Friday nights on ABC. In 2015, Daymond was named a Presidential Ambassador for Global Entrepreneurship and has joined the President and his staff at summits in Kenya and Cuba.
This past January, The Power of Broke was released and became an instant New York Times Bestseller. The Power of Broke takes readers behind the scenes with country's most celebrated entrepreneurs to show how starting a business from broke forces you to think more creatively, use your resources more efficiently, connect with your customers more authentically and market your ideas more imaginatively.
Daymond continues to serves as CEO of the marketing firm Shark Branding which specializes in brand strategies, brand development, artist relations and marketing. He continues to anchor the company's celebrity brand management division where he has worked with superstars such as Muhammad Ali, the Kardashians, Pitbull, Idris Elba, Lennox Lewis, Stan Lee and more.
Ratings and Reviews
Student Work