Documentary Wedding Photography: Capturing Reality
Tyler Wirken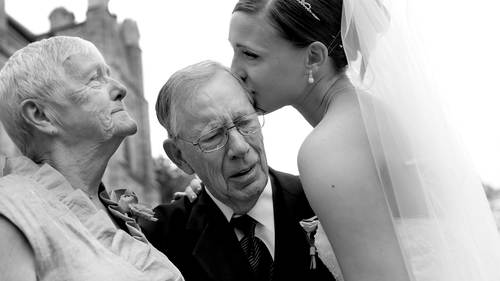 Documentary Wedding Photography: Capturing Reality
Tyler Wirken
Class Description
There is a magic and beauty to wedding days that doesn't have to be posed or fabricated. You can take photographs that are authentic and dynamic by drawing on classic documentary photography techniques. Join Tyler Wirken for a class exploring the practice of documentary-style wedding photography.
This course will teach you how to take unique, distinctive images that break away from standard styled shoots and set-up poses. Tyler will encourage you to think deeply about why we take wedding photos and then help you use those insights to create an actionable roadmap for getting the real moments during weddings. You'll learn how to get up close and capture the more intimate moments of a couple's wedding day without feeling like you're intruding or disrupting. From being more present in the moment to getting through family photographs in twenty minutes to developing your one-of-a-kind perspective as a photographer, you'll build strategies for ensuring the moments you capture are beautiful and real.
If you want stand out in the sea of wedding photographers and take photographs that more meaningful than meticulously-posed, then this course is for you!
Ratings and Reviews
Tyler calls 'em like he sees'em. He gets it: capture the emotion, the expression, the feelings of a wedding without preoccupation with perfect posing, perfect lighting, perfect camera settings. An image of a father's expression seeing is daughter in her dress for the first time is far more important than trying to get it framed just right. Anticipate. Watch. Don't interrupt a moment. This is a great series to refocus on the true meaning of why we shoot weddings.
Recommend but with one big caveat. This class is useful in terms of his approach and mindset. I found it really inspiring in that respect. It's worth watching if you want to broaden your mind and make your wedding photography more interesting. Don't bother with this class if you are looking to improve technically, Tyler isn't a great technician and most of the info he provides in that respect is garbage and outdated. He also comes across as very arrogant at times and he's not a great instructor.
Tyler is not just an awesome wedding Photographer but a very good human being. Love the way he speaks, teaches and respect students and their work. I enjoyed each and every bit of this learning and learnt a lot. Thanks creative live and Tyler. Regards, Chethan Cks Photolab Melbourne|Australia
Student Work