Creative Post-Processing for Portraiture
Jackie Jean Acosta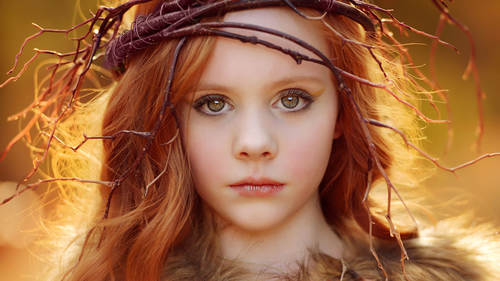 Creative Post-Processing for Portraiture
Jackie Jean Acosta
Class Description
Post-processing offers a ton of ways for you to dramatically change, improve, and stylize your portraits. Unfortunately, most of us get into a post-processing rut, using the same tired techniques over and over again. Professional portrait photographer Jackie Jean Acosta will help you revitalize your image editing by demonstrating some of her most impressive tricks and inspiring ideas.
In this class, you'll learn how to:
Use various techniques to enhance the mood and create drama.
Add sun flare, haze, and streams of light to your images.
Extract your subject from your background.
Join Jackie for this exciting journey through creative post-processing and learn to have more fun and be more experimental with the process of refining your images.
SOFTWARE USED:
Adobe Photoshop CC 2018
Class Materials
Light Overlays and a Clean Edit Action with Burst of Light
Ratings and Reviews
This class was amazing. I loved it. I just thought she went a bit fast and sometimes didn't say where she found the room she was using. If you have distractions around you like kids, this is something you will want to watch more than once. Or maybe clear the distractions before watching. I feel I learned a lot and it will help me bring my picture editing to the next level.
This was an excellent class. I really wanted some simple photoshop techniques to add to my portrait work and this was perfect. I learned more about masking, layers, creating extra light and balancing my images. Jackie has a great simple lesson on composite photography at the end for a beginner. If you are looking for easy and immediately applicable upgrades to your portraiture work, this is it.
Shocking I'm impressed with her simple yet effective techniques. It almost makes me wonder how I didn't know all this single how simple it is, but she does a great job at teaching it and wrapping it up in a nice package.
Student Work