Create Powerful Photo Essays & Personal Projects
David H Wells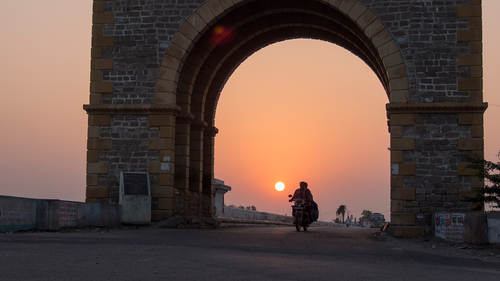 Create Powerful Photo Essays & Personal Projects
David H Wells
Class Description
The most powerful way to establish your voice and distinguish yourself as a photographer is to conceptualize and shoot a photo essay. Photo essays are compelling, dynamic, vivid mission statements of your work — every photographer should have a working knowledge of this narrative art form. Join David Wells to learn how to create a captivating photo essay from start to finish.
This course shatters the myth that photo essays are only for photojournalists; you'll learn how all photographers can use photo essays to tell the story of any subject, in any style. You'll learn how to present your unique point of view and communicate a coherent aesthetic through a compelling photographic essay. You'll build strategies for tackling the complex task of assembling, editing and presenting a large photo project that speaks to its viewers. You'll also learn about the techniques that are essential for keeping yourself inspired and organized while maintaining an effective workflow.
By the end of this course, you'll have the skills it takes to stand out in a crowded marketplace and create a compelling project that showcases your skills, communicates your style, and helps others understand your personality, passion, and talents.
Class Materials
David H Wells - Business Docs.zip
David H Wells - Literary Journals List.pdf
David H Wells - Newsletters.zip
David H Wells - Releases.zip
David H Wells - Sample Proposals.zip
David Wells - Keynote Day 1.pdf
David Wells - Keynote Day 2.pdf
David Wells - Keynote Day 3.pdf
David H Wells - Images.zip
Ratings and Reviews
First off, I was a photo assistant for a few years to a photographer who did numerous multi-day workshops. This was my first time as a student sitting in on a webinar that actually kept me interested. Sometimes I'm turned off by the pace of the teacher, his or her voice, or the manner in which they disseminate the information. But this was truly fantastic. David showed lots of his work in a way that was NOT egotistical in any sense (something that does happen quite often). I was utterly impressed by the quality of his work, the wealth of knowledge he has on the world, culture and politics, and how he shoots "on the go". All of those qualities are essential parts to creating a great photo essay/story. I came into this seminar needing inspiration and in the end I have more ideas than I know what to do with. David's work is truly magnificent; his photo stories pertain to people and their struggles, which really could be something any one of us could go through at any point, but he shows it in a way that is beautiful - either beautifully desperate or beautifully destructive - instead of in an exploitative way. On a side note, he also offered up a lot of great information having to do with funding, exposure, workflow, time efficiency, income streams, releases... you won't find this a lot with other photographers. You will find the "go find the info yourself" attitude. This has been my problem as of late with photography - we don't work together as artists, we work against each other competing for what, I'm not sure. David's seminar seemed to embrace photography as the art form it is, and shared with us the tools that we as artists need to really understand and utilize in order to get our story out there. A story it seems he really wants to see/hear. Just an amazing "Thank You"!!!!
I have purchased a number of classes on Creative Live. This class taught by David Wells is one of the best. David is a thorough teacher, personal and connects with his students. Along with his superb and inspiring imagery David talked about his experiences in getting funding, his workflow, developing his stories and distributing his work. David is talented, generous and an excellent teacher. Highly recommended class.
Just completed the course. Fantastic, practical information on everything from grant writing, finding foundations, proposal development, even how to shake hands overseas. I am not sure where else I would have found this information for photographers. So appreciate it. One friend asked if this would be worth watching for anyone outside the US and the answer is a definitive yes. Very happy I purchased, and already starting to implement.
Student Work