Create a Magazine with Blurb's InDesign Plugin
Dan Milnor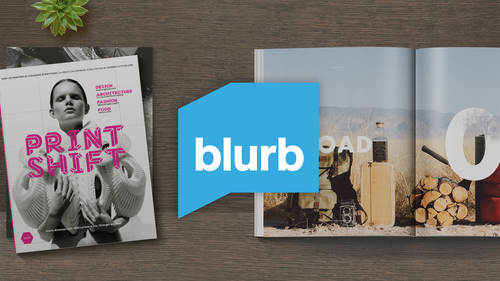 Create a Magazine with Blurb's InDesign Plugin
Dan Milnor
Class Description
Printed books are a great way to tell your story. Whether you want to create a book of your travel photos, a portfolio of your work, or a printed marketing piece, Blurb® is the best tool out there. In this class Dan Milnor will show you how to use Blurb's Adobe InDesign plugin to easily create a magazine style publication, including:
Workflow and file management best practices 
Creating master pages 
Content placement and layout of content 
Preflighting your files 
Uploading your final magazine for sales and distribution
Blurb is a self-publishing and marketing platform that unleashes the creative genius inside everyone. Blurb's platform makes it easy to design, publish, promote, and sell professional-quality printed books and ebooks. Get started today! 
Software Used: Blurb InDesign 2016
Ratings and Reviews
This is one of the most interesting, informative, and accessible Creative Live classes I have yet seen in the five or six years I have been watching. Dan emphasizes the fun of the process and the importance of just getting started and being patient with one's progress. The aspect of this class that differs from so many "how to" courses is a clear way through production and distribution. I think many creators become stalled at the "how to begin" stage of real-world creativity, and Dan and Blurb provide an avenue through that sometimes hazy terrain.
Thank you Dan and Creative Live! What a brilliant guide. I feel capable of jumping straight back into inDesign and can't wait to start self-publishing zines! - tessalauren.com (Photographer)
Clear and concise. Good course! Doesn't hurt that the instructor looks like Rob Lowe. ;) Worthwhile for anybody interested in an easy way to self-publish a magazine. I've used Blurb before for other projects (books) and it is indeed an easy-to-use platform.
Student Work