Create a Hiring Plan & Grow your Standout Business
Tara McMullin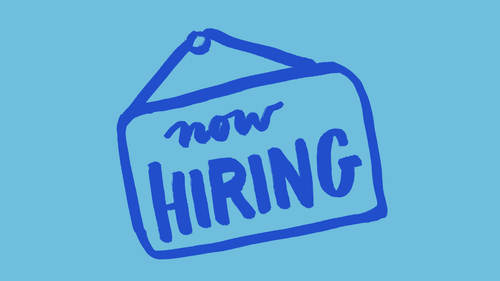 Create a Hiring Plan & Grow your Standout Business
Tara McMullin
Class Description
Are you too damn busy? Your business can't run—let alone grow—without all the hard work you put into it on a daily basis.
What's worse, you don't have the time to hire anyone, you're not making the money you need to hire anyone, and you don't see how anyone else could do the work you do.
If you keep at it this way it's just a matter of time before you burn out. You will end up closing up shop, not because the business wasn't working but simply because it wore you down. You had something and couldn't make it last because you just couldn't do it all.
There is also the problem that if you hire the wrong people you will be wasting time and money on a series of hires that don't alleviate your stress.
Set up your business to be the best place to work—even for yourself.
Finally, retire from being "too busy" and once and for all streamline your operations and systematize your workflow.
By the end of this class, you will be able to:
Describe your company culture and why it makes for a great place to work
Streamline your business operations, focusing only on what really counts
Systematize your workflow so that you never have to reinvent the wheel
Create a plan for fulfilling the roles every business needs to succeed
Identify who you want to hire and when
Craft a job description that brings in the right folks
Class Materials
Tara Gentile - Hiring Roundtable Discussions
Tara Gentile - Hiring Plan Journal
Tara Gentile - Hiring Plan Swipe Files
Tara Gentile - Org Chart Example
Ratings and Reviews
If you are hesitating about whether or not your should purchase this class, DON'T. Truth is ,as a business owner you are already hiring on a consistent basis when you make the choice to charge yourself with doing all of the work. I'm sure you didn't leave a normal "job" just to to do several jobs. Don't be the boss you left, be the boss you wish you had. The boss who empowered and encouraged you to work in your zone of genius, be the bearer of opportunities, and the overcomer of obstacles. Tara's course teaches you how to be resourceful by working and hiring with intention. From what I have learned from this course, it's never too early to set yourself up for success. Even if you are not in the position to give up all your hats yet, you'll leave this course knowing how to where them more efficiently and effectively. You are more boss thank you think! The most boss thing you can do for you as an owner and creator of opportunities is click the buy button.
I am only on lesson 6 and already have my money's worth. I feel relieved, confidence and prepaid in running my business; even if I never hire. (But I will)
Tara is my go to business leader. What she create with her community CoCommerical is a must join for anyone wanting to build a business regardless of the size. You not only will learn more from her wisdom but other highly accomplished buisness owners and entrepreneurs
Student Work