Contemporary Communication Design
YuJune Park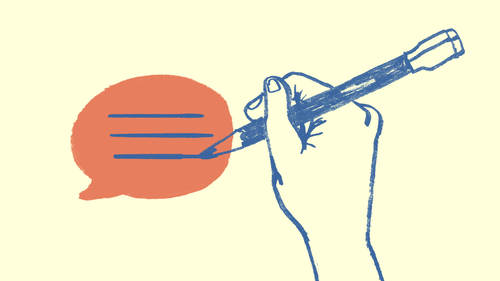 Contemporary Communication Design
YuJune Park
Class Description
There is a tendency in design education to discuss mediums as career paths. Web designer. Print designer. Type Designer. And while there is enormous value in specialized skills, technology has radically reconfigured the landscape of the industry. Print designers are asked to design—and create—content published in monthly print magazines, weekly blogs, and daily social media posts. Social media marketing is redefining advertising. Branding includes more customer experience, both on and offline.
The field is rapidly redrawing its own boundaries and its relationship to other industries. What does it mean to be a communication designer in today's market? And how can we build success for tomorrow? 
In this class, YuJune Park, Associate Director of the Communication Design program at Parsons School of Design, will share with you the fundamental skills that graphic designers, or rather, communication designers need to succeed in an industry that expects its practitioners to move fluidly from printed matter to digital screens and beyond.
Ratings and Reviews
If you are just starting on your design journey, then this is great course. The presenter is passionate, clear and concise.
A nice short course about communaction design. The medium is less important today I agree with that. because there are so many mediums today and they change quickly. The teacher is engaging, pacing could be a little faster (so I played on double speed) The course is more about introducing the sector, and the sciense behind graphic design.and communcation. An introductioncourse.
Very thorough introduction to contemporary design that explains the skills, mindset, and processes necessary to be successful in this field.
Student Work