Canon SL-1 Fast Start
John Greengo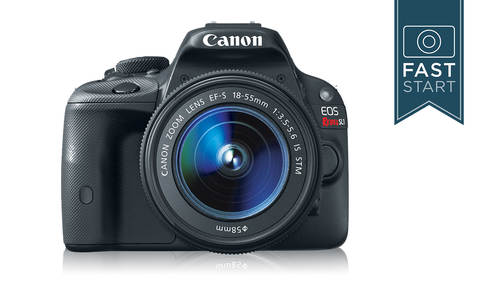 Canon SL-1 Fast Start
John Greengo
Class Description
Join John Greengo for an in-depth step-by-step tour of the Canon® Sl-1. With a hands-on introduction to your camera's operations, detailed instructions on how all the menus work, and instruction on how to shoot great photos with this specific camera model.
Ratings and Reviews
It's a great class for people that have a long attention span, tons of time and understand greek. I wish I'd bought a plain point and shoot camera as I apparently don't understand camera speak. I'm a get right down to it kind of person. It is a great class, it's just not for me because I don't understand any of it.
John is a great teacher and I learned so much more by taking the course as opposed to reading parts and pieces of the owner's manual. Thanks for teaching me about my camera.
Learned so much from this class and the photography beginners kit, now on to fundamentals! Can't wait!
Student Work