Camera Controls: Top Deck
John Greengo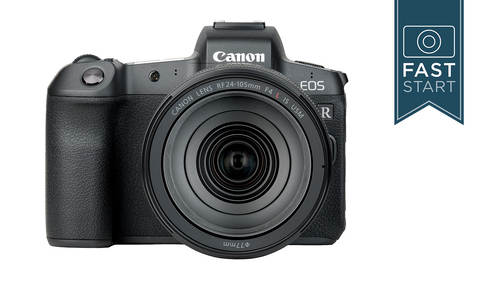 Camera Controls: Top Deck
John Greengo
Lesson Info
6. Camera Controls: Top Deck
Explore the top deck of the EOS R with John and learn tips such as how to customize the video record button and use the lock button to avoid accidentally changing settings while shooting.
Lesson Info
Camera Controls: Top Deck
all right. Next up, we have our video record button. Obviously, that will start the camera shooting video at any time, but it is also a general purpose button. Let's say you don't shoot video a lot. There's a lot of people who have these cameras that don't shoot video at all. And that's just a really nice place for a button. And so go into the customized buttons. Select that button and choose whatever feature you would like. That button, which has some prime real estate right there to control it's a great one for customizing. There is a lock button on the top of the camera, which can lock a variety of controls on the camera. There's a number of soft controls that do a variety of purposes, And if you want to lock those in, you know, let's say you're shooting a basketball game and you know your shutter speed or aperture, and I s so we're gonna be all the same for the entire game. You can press the lock button so that all of those things were locked in so that as you go up and down, switc...
hing cameras, moving around, none of those dials get bumped in any way and throw off your exposure. You can actually go in and select which items are gonna get locked when you press it so it could only be the two dials or just the lens dial. You can really customize it very, very detailed manner. We have a little light so that we can see our LCD screen on the top of the camera, and it has a light on dark or a dark on light option, depending on whether you press it or press and hold it. So if you want to view it at nighttime or daytime, you can adjust the reading of it. There are two different displays that you can get by simply just pressing the light back and forth for different amounts of information can be handy just for quickly referencing different features of what's going on. We have the hot shoe on the top of the camera. This is where you're gonna mount flashes or possibly other devices, but generally it's going to be designed for flashes. There's a variety of Canon e X flashes that a world that will work automatically or manually with this camera, and so I think for this camera you probably be looking at the 4 70 or the 600 model is probably the best matching models for this. They have different power, and they have different features. As you go up the line, we're not gonna get into him in great detail. One of the best accessories that you can get with the flash is an offshoot cord. If you're doing macro work, if you're doing portrait work. If you're working with a bracket that's rotating the camera, then you would put this court on and the flash is still gonna work. Just a Ziff. It's attached to the camera fully automatically. Full line of communication, full line of control back and forth between the flash of the camera. And so it's a really handy tool the have with any sort of flash unit you have from canon on the top left. We have our little speakers so that when you record movies and you want to listen to him what you recorded, that's where the speaker is. There is also a focal plane indicator there that will indicate exactly where the sensor is pretty rare, that you would ever need this, but if you needed to measure the distance from where the sensor is to where your subject is, maybe with some cinema lenses or macro photography setups. You might need to do that. That's what I that indicator is right there.
Class Materials
Canon R Recommended Settings
Ratings and Reviews
John Greengo is a very good teacher. I think it's the best investment you can make to get to know your camera well - especially something new like the EOS R. I love his feedback on what new features are worth trying and others that are simply not there yet. Awesome course!
This is the best course I have ever seen on how to use a camera, it guides you through the functions, settings, hidden configurations in a crystal clear way using very well designed visuals aids. I'm glad I was able to find this class, it's really a great quality course, thanks a lot John Greengo and CreativeLive Team!
John Greengo is wonderful at making His classes easy to follow and understand. We have purchased the Canon R and found that the only books with directions are in German and Japanese with the US version out in August. We are very grateful that John has produced this class. Love the CanonR but with Johns' class; the camera is easier to understand. Thanks! Hope to see more on the CanonR!
Student Work