Marketing Your Business
Kelly Brown, Sue Bryce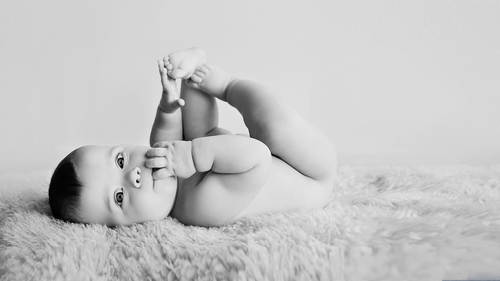 Marketing Your Business
Kelly Brown, Sue Bryce
Lesson Info
31. Marketing Your Business
Lesson Info
Marketing Your Business
All of the bonus material is, uh, petey ifs ps d's, printable j pigs and pretty much two bonus videos in three of them are manuals. So the first manual from day one is kelly's twelve months, the second one is the family posing with baby in the third one is the maternity posing this really is about just having manuals in the studio. I have been drawing my poses for the last ten years, and I still forget to do posters that I want to do. If I don't go into a shoot visually prepared, I figure it it's like riding a storyboard for when you're doing video. I think it's really important, and also I like the idea that you've got my drawings in your studio is opposed my images because I don't really want your client seeing my images, I think it's better that your client's cia drawn vision? Remember, I always show my clients how I drew out the chute, they love it, and then I go and shoot it. The cool thing about day two is we actually drew up the mom and dad posters with baby, and then the opport...
unity poses and then shot them and you get to see that shoot live so we actually draw picture recreated so you can go into the same thing remember these air about base posing okay, this is not about just sticking toe only four basic poses. You khun go crazy on your own creativity but if you start with my bass poses, you're locked down a good sail and then go crazy stat here, it's a really strong base it's really important. I think you need to lock down the most basic in, then extend yourself through all of those posers. We've got a baby book template. I decided that I want you to start focusing on campaigning in tunes of marketing exist in photographs for your children. Nine months in the making the first twelve months of baby's life. These are not individual shoots. These air multiple shoots these air about creating clients that keep coming back. So how could I do that? I can create a baby book this three different formats in seven different themes in styles in the baby book. So basically it's one to twelve months and I want you to be photographing that baby is often as you can in the twelve months and that's what the baby book is for, okay, those templates khun b used is an online baby book of folio order. Print is a physical book because the files of three hundred dp I so you could make an album off them and then send them to an album company, get them printed out the birth announcement the cali uses are really popular, and we've got the link in a discount for those in their amazing and is also in your full baby business package this to birth announcement that you can entirely piss nyu's yourself if you don't want to get they're ones that if you don't like the ones that we've done for you, we've given you the opportunity to buy these beautiful ones that kelly uses because she's so pretty, and she uses them a lot. Remember, with newborns, they come home from the hospital, and often this is the first time anybody seeing them, anybody you work with, or seeing your newborn for the first time, what a great way to go and announced to the world and shout out that your baby's being born the templates for them, a beautiful I'll show you those soon we've got a family posing guide from day to which shows how to put the baby's in with the family's. Kelly does her newborn magic, and these very base poses again seven basic poses but sixty three variations and tombs of connection when you're a photographer, even an experienced photographer. Mrs amazing opportunities to take shots. I do it all the time still do it. Just a reminder. It's just points you look at them, take off your list, it's like a shoot list. It keeps you on point, and after the shoot, they never leave with you going. I should have done that because we do that all that time, we revert to what we know, particularly when you're under pressure or it's a high pressure shoot. You actually at least creative. I think the more creative and it really put you in a place where you always bummed out afterwards, these opportunity posing, guide online proofing cad this for photographers who use online proving princesses that require clients to get the girl or a password, you can see this beautiful little card out digital eight or you can print it, and then you can send it out to the manually and put a password on it for them. It's, just a little weak, had to say, you know your viewing here. I don't do online viewing, but kelly does. Okay, so it's kind of something that's really cute and you can personalize it make it your own studio. We've got session reminders, it's a really interesting way to keep contacting your current database because right now people are using the current database to make more money and if somebody's had a photo shoot with you and they've paid you money that your client now you keep talking to them. So today, in our marketing talks afternoon we're going to discuss what our ways to keep talking to your clients, sending them gifts, sending them cards, sending them, you know, contact points without heh sling them because we want them to be loyal to us but not hassled by us and we want to make them the sort of clients that keep coming back. I wanted to create a scrapbook just for baby. That is like al scrapbook full photography. I wanted to have little printing frames in it. I want them to have boxes we could stick photographs I wanted you to be able to give. This is a gift with purchase to your pregnant clients into your clients with newborns. I want them to be out of build their own scrapbooks with your images with their images, because if you ask me a little free scrapbook with a beautiful folio or album that they've bought from you is the a way of building other images from that they take themselves is well a cz yours don't look at it is competition to put in images that aren't yours look at it isn't as well not instead ofthe again once they've done the shoot in the sale it's a gorgeous little gift that they can play with maybe they can make the book for the grand parents maybe it's a mum album maybe you want to make the script but personalise it make it all your studio design maybe that's your thing some people have that gift you know that gift with scrapbooking and design we were just saying at the break that your graphic designing used to be a graphic designer but you don't like designing your own marketing stuff you know I'm exactly the same I did a year of graphic design I am really good at expanding on other people's designs but not very good at starting or I'm not very innovative with design so if karen designed something I can expand on it five different ways but I can't conceptualize it I'm not that good at coming up with multiple ideas that's a lot of graphic designers habit skill to me the templates are about starting somewhere about having a background and having boxes and having woodson and moving it around until its you ryan we can't make it easier for you it's really simple is two bonus videos we have opportunity bonus video we have with you know, some draping and some semi nude which is beautiful and then we have the pri me twins that are adjusted five weeks that kelly shot in brisbane and that's beautiful she's got them in their remarkable pose when they're in the little two arts that when this net cal I think it's actually are those your twins she's gone? I'm pretty sure that's the first month up there that's, kelly's twins and all of those downloadable almost now so what we're going to do is we're still working on the family manual, but you can at the end of the day get the pds and so it's still in there but it's just going to be bitter and printable and its standalone pity if each of the manual so as they work on those in the next twenty four hours they'll go up, but a lot of them are already up if you bought the cause. Okay, so that's what you're buying this material and have fun with that? All right? I think we are good to get going unless you have something I just wanted to say I saw a quote once that said you shouldn't you shouldn't think about how little you can give for a dollar but how much you could give for a dollar yeah that's really that's really your mentality around things, so I really appreciate you yeah, cold that's, so awesome, you know, it's like, if I can, if I can explain to people thie notion of giving forward to always before because we all think we're great givers and we're not, um we're very selfish, human nature, selfish. We give to get something in return and we do give yes, okay to the person who just run the check. The sooner they're surrogates paid, I do get paid. I do get paid, but I get paid to come here and teach a workshop. And you know, the thing is, I get paid to teach a workshop, but my intent is to give you is many ticking points for when you leave it. Okay? I don't care about what you get here. What I do care about what you get here, but what's important is what you now go and do it, and I can't monitor you. I can't hold your hand, so I've got to make it fool proof you've got to be out of a ticket off in heaven on your d stop and go, right? I'm doing the twelve point business chick and now I need to read my list. How many people come away from a workshop and then go back and look at the notes? Always amazes me when you look back at those notes, you know, and it's like, oh, why didn't I follow through with that? Wouldn't follow through that door, you hear it at second or third time. So for me, the manuals, the templates, luthier, they've done the only person that isn't making the time to do the monsieur all there for you laid out just go and make something beautiful of it and then start getting excited about it. So let's, get going. Thank you. All right, he's out. Twelve points of business. This is twelve points of business, and I'm going to incorporate a marketing into every one of them I want you to consider. Right now, we are at what you're doing and and who you are within these twelve steps, and I really want you to give yourself a one out of teen team being I suck so badly at this, I'm almost too embarrassed to tell anybody. Sorry, one being nice excavated. This teen is I'm so awesome at this. I should be teaching this class. All right? So I want you to really give yourself a one to ten on all of these points your name and your brand people spend a lot of time naming and branding themselves, I'm not really big into both. I called my first studio, you why are you not either? Were you e and what I did wass I wanted it to be all about you, so for me it was about making it about the girls. I never called my studio my name because two reasons one I wanted to sell it one day in two is I didn't want to call it my name because I didn't value myself is a photographer, and everyone thinks it's because I hired other photographers, but that's not true on the truth is, is I was too scared to be so bryce and I didn't think anybody would value it, so I called it another name. But more importantly, the brand in which you are advertising and marketing yourself to me has nothing to do with your logo. It has everything to do with your folio and your simplicity. So to me, a brand really comes down to showing your brand, not telling people what you do. I don't believe too much in the design, I really believe that everything you shoot is what you show is what you sell, and so it's my one first, deeper business where you called and what do you look like, it's the first question I asked everybody but it's not an important one to me, because that what's your name this is our name and what do you look like we're the only two questions I would ask because I'm more interested in what this looks like okay because that to me is your brand now I just skipped two really important stages of your business model that too may have never met it because if you look at my website it's designed on the most basic would press white background I did the grid and the front I designed the words down the side it's nothing fancy it nothing special it's fast and navigates it gets to my folio as quickly as possible and it's not woody so when people ask me about brand that's it that is your marketing so your folio for me is everything what you attract is what you show and they need you to consider something in your marketing right now if you're a new born photographer winning photographer glamour beauty boudoir it doesn't matter what you are I need you to consider that your marketing needs to be done on life stage not age okay so think of it as life stages people of photograph when they're about to heaven event I'm about to have a baby yeah I'll get a photograph I just got engaged yeah a engagement shots I just got I'm getting married yeah winning photographs you know I just turned thirty yeah I just turned forty I just turned fifty those air life stages they're not ages even though you are celebrating a birthday you're celebrating the stage of your life that something has happened so if you think about that is it your birthday? You know I've done a minute poor shoot I'm not kidding this woman run the abscess like I'm in menopause I want to celebrate it I'm hard on cheetah menopause party and we joked about it but the truth is is that if I could find a way to spin it to my fifty client my fifty plus clyde's, I do it because I think it's hilarious and that she did it so well and it was funny and well done, but to me life stages everything and so when you think about that with your folio are you showing life stages in your work? So are you showing event based life stages in your work and how are you communicating there? So if it goes on your block and it's, I just turned fifty or I just turned forty or I'm just having a baby or I'm getting married makes you the story is about the life stage of the shoot not about karen because on this karen has something very interesting about here nobody really key is, but if you can identify with her then there's a woman like when you look at her life stage if you can identify with that then you will go off it so may isn't that funny how women do that they watch something and they go that's exactly me and you're like, wow, I was identifying with my audience but if I write a story about somebody called karen and it doesn't identify with you, you don't care, so I think it's really important to really illustrate that with your storytelling on your blogging, your social media but more importantly, what are the images portraying around that life stage? Is she happy? She gloria says she glamorous is she young looking? Is she laughing as she found like what does it life stage? Bring in your imagery and look look through your images to the story behind them you've got to illustrate what they are because when people see them there's a multitude of stories in every one of these images and you really do find it, you'll be shocked when you start looking at it like that how much of the advertising is already speaking to you like that and you weren't doing it in your own advertising and photography. So the next tip to the three number three and that your website okay, here's, what I have to say about websites because I think it's really important it comes down to simplicity, navigation, search, engine and speed but the most important part is show don't tell take the woods off your website show images make the woods as simple as you can and you need to be simple. You need to navigate fast you need to have good ceo if you want to stand out in your community but most importantly, it needs to be fast. Most people will spend forty eight seconds on your website. What is your landing page? Where is the first page you're going? This is your first and biggest point of marketing. Okay, if somebody refuse you, if they see you on facebook, they're going to go here first. Okay? I think every month you should set aside a website day to clean up. Redesign, upload your website, put it in your diary in actually booking in like a client. Okay, I booked myself into my own diary. I was working seven days a week, so I booked myself into the diary every monday. Uh, when a client brings me and they say I want to shoot, I'm fully booked my monday is booked with us. The most important client. I have her name surprise. All right? And I make sure she gets monday. Now I started to do this in my diary because if I don't, I do not survive. I do not get a life, so put website into a diary, refresh it renew it, change your profile pic that's another reason to blogged another reason to get excited clean it up and it's worth the time because of this is your first two most important important point of contact. It stands to reason you can take a day a month to make it fresh and exciting. I need to start doing this. I want to refresh my website more. My clients deserve to see beautiful work always and not just on my block. All right, so the first three for may is really is how your scene okay, so I really feel like how your scene is one of the most important parts, and I feel like this really is your online folio it's your online brand, everything you do right there in that moment exists is how you're seen to the outside world, haven't you have you ever met somebody online and then meet them in person and seeing that how different they are in person? Interesting, isn't it? So you need to speak to me through that website as much as you can, but you need to speak to me in the fastest way you can do that is off yourself on video, so remember the first thing you see when you see somebody talking on video, if you connect with them personally, you like them, and then you want to go and meet them so something you need to consider is teo get some video infographics on your web site or at least on the mir and youtube channels so that you can link and bid sheer and tag all right so let's tie this one up do you specialize around your multi genre photographer really really important if you specialize you really need to brand yourself in your specialty like kelly does you need to brand yourself in your specialty like I do if you are a multi genre photographer you need to find a way to design multiple levels of marketing that match each of the clients that you're going after I need you to separate them very very important if you do good wear and babies they're on two different pity ifs I want you to create different ones would you have different websites always a question I get asked well that's up to you what I have different galleries pages yes always but it's about creating the marketing in the stories what I have a separate blawg not necessarily I would be happy if you owned that you did babies in boudoir but as long as there are different post and that you shifted through what you love about your studio I don't think it would have seemed anybody if you think it does I would remove them into separate blog's how weird would it have be to have a website with two blog's I don't know I kind of feel like that's an interesting argument but the theme of the day I don't know many people that probably do good right and babies but I'm sure there's lots of do but you decide that two different websites again you're separating yourself online um there's gotta be a way that you can create really amazing jewel content without them conflicting with each other so here we are at product now kelly cells like may I won she's a one package product kind of person she directs all of her shoots to her beautiful album package so she's at fourteen hundred dollars fourteen hundred dollars is who package you album package my folio package starts at twelve hundred but I direct to my three thousand dollar package all right so in my marketing and everything that I write to my clients and all of the details on the pds I direct everybody to that one package because I sell ala carte but I advertise packaged and so it's kind of an interesting I used both and this is something that I really need you to consider do you mac it yourself is an alley cat menu or do you pecked it all together and this is where I want to go with the twelve months of shooting I need you to open up to the idea that you could advertise that you shoot opportunity and then a baby every month for a year I need you to consider what you would charge for their campaign to get that mom and that baby and then I need you to consider that every month for a for a year that baby's going to come through your studio for twenty minutes, toe half an hour and have some gorgeous shots done um I need you also to think that over that year they can pay that beautiful big album off over the year and then if you think about it if you're doing three of those awake and you've got three of those a week coming in fifty weeks a year and that album is costing you so how many? How many shoots is that a year? One hundred fifty and then you charge them old let's say I'm just going to throw it out there two thousand dollars and from those hundred fifty shoots I can't you're getting three hundred k a year and you work at your cost of doing business and that is being paid to throughout the year and even cycle it's easy when you think of building it up like that and you think that they pay that off in two thousand dollars over a space of twelve months is about what one hundred fifty dollars a month it's nothing and they get a beautiful big baby album and to mark that journey so I'm kind of starting to think along the lines off the u is baby photographers on not one hit wonders winnings are one hit wonders glamour is a one hit wonder. I mean, people only come back to me in a year's time it if they cut the here, changed the here got a new boyfriend, so they need new photographs or lost lots of weight or change significantly, then I have this small number of clients that just I call them serial offenders repeat offenders, they just come back because the experience of being photographed is so wonderful and they'll just dropped three grand every year for five years, and just so they can go through the experience of looking beautiful and feeling beautiful again. But they're a very fine line at the top, so to me, the baby photographers have an open market that is far superior than any of the other markets, so let's have a look at how we can create a twelve month plan, and I've got a few more ideas for their once we get through your tick list, so we're going to keep coming back to this chiklis, I'm just explaining what it all is your price in your product, your product needs to be enticing in market driven, okay, said that's. Why we create baby book scrapbooks, digital online, accessible pdf info graphics. We create these digital products because that is what the market is used to write now. Now one of you girl said to me the other day you created a pdf priceless and your clients and opening it okay, so you need to make it idiot proof click here open pdf or priceless, you actually need to say that don't assume that anybody knows how to do that, and don't assume that you're you're gonna miss the opportunity to show them. Also consider that as well as a pity if and higher ears you can attach a j pig collage of the same pdf that opens instantaneously when they received an email. You need to visually get this in the hands, a lot of my clients and photography clients using issue magazine, putting their priceless and the beautiful visual content on issue magazine you, khun seem to link my entire prices, and behind the scenes is here you can if you speak well, you can record it, you can put it on video in youtube, but the more you connect visually to your clients, the faster they're going to remember you, the faster they're going to remember your information and the more likely they are going to show you because they're going to see you, teo, everybody, if they like what, you've seen it out to them, so if you see me babies pity if and it's a scrapbook? Pdf it say you take all the scrapbooking stuff and you design your own baby book that tells the journey of being photographed by you as a baby photographer and you've done it like a baby kids book. How beautiful is that? Isn't that something you would tend to a friend? Wouldn't I would if somebody sent me a priceless and I just got a whole lot of words and then somebody else sent me this beautiful, you know, design element, I would send it on and say, check this out, how cool is this? More importantly, I would keep it, and I just feel like we're not even trying to attract our clients online. You know, you show your website images, but you don't consider the people actually, they're enjoying going through your gallery don't look through and they go, I am it's, right? I wonder how much it is and that's it that's where the inquiry stops for them when they ask you how much and you seem back a whole list of numbers. And so with the push with the pole, with the excitement with the enticement, what am I getting? Because nobody ever puts on the website what they're getting, nobody puts the prices on their website, so nobody knows what they're getting. And he's the mystery this is a mystery, isn't it? This is my folio I'm not gonna tell you how much it is and I'm certainly not gonna tell you what you're gonna get for the money we're not talking about because you're gonna email me and then you're going to ask me to reveal my prices and I'm going to send them to you I mean really think about it it's so mysterious isn't it and then you get a whole other prices on those shoes three and a half grand I don't think so wouldn't you rather watch a video when you rather read a book when you rather look at photographs wouldn't you rather hear by seeing not by being told and I feel like you guys have this opportunity you know I have a baby book you've a baby but the ghost for twelve months you now have this opportunity to photograph these beautiful pregnancy shoots and advertised your clients do you know who's having a baby look at these incredible six tiles of opportunity shots and tell me which one is you which one is you and coming in and get a photograph of you before you have baby you know create marketing campaigns around this exist in photographs for your children you know I put out a campaign for people that said why wait and the way to a spelt like w e I g h t why wait to have photographs? You know, because I say everybody thinks it's that five pounds that team pounds and then I'll be perfect, but the truth is is I could make you look incredible now so why wait? And it went nazi went nuts over it because it was one of those things got sheet on pinterest, you know, and all I needed was a curvy woman that was gonna come in and do the shoot all you need is a pregnant woman that you could do a shoot with and then you've got marketing material but it's the words, the intent, the content that you put around her that will draw people back to over and over again. So now we're looking at our specialist genre product in their price. So our name alfa leone website is what we look like our second line is what we do okay, what we do and what we give and there isn't enough there isn't enough of telling people what we do now up until this point all your marketing if you were a big company where you wouldn't be a big company because up until this point, ninety nine percent of photographers have epically failed in describing to anybody what it is you actually give and I don't give in this, you know, I don't give you money and this you tell me what you're giving may so for those first two lines of marketing, I can get to the point where I'm telling you how much I cost, and I'm still not telling you what you're getting, and at this point you expect me to actually pay that. So yes, you expect me to pay that because you think that is good and your opportunity to put marketing with every one of those stages is gone because you've just missed the boat there, so let's, fast forward to the fact that I have actually priced myself, I am comfortable with my pricing, and then you're going to create an open my pity if and I asked how many hundreds of photographers have pity ifs, and now we're up to about thirty six percent, so we're rising fast, okay? Because it first it was three, none three percent, seventeen percent. It was slowly hiking up slowly hiking up. We have fifty templates in this download, so get me a visual infographic. So when somebody opens an email on advertising email, you get three seconds before it's dilated you get three seconds longer of photograph and fist, and even if you stopped me with one incredible photograph, do not blind me with science on your words portrait start at images, start at commission start at your shooting two and a half hours long this is what you're going to get for that and then show me show me the finished product. Show me the transformation show with junichi only the experience show me what I'm going to get red ical kindness. Remember I got pay. Stephanopoulos radical generosity. How can I help you? Okay, I'm the one paying so market to me you're not trying to impress me with your wig. I think everybody's work is good. Okay, I'm not a photographer, so my sister takes photos. They're really good. Okay, what I want is to know what junie, I'm going to go on with you. And if that is not in any of this marketing yet, where is it going to appear? Oh, I know you think it's actually going to appear when we're having our photograph taken you think I'm going to be so and I'm going to enjoy this experience I match that I'm going to then say, this is what I'm getting, except for never in any of this did you tell me what that waas so this might be? Why nobody's coming go. All right, so as we're going to go through to the these are the twelve points, and as we're going to go through our marketing, we're going to apply them toe all those twelve steel's, okay, so then we get to album here and our youtube youtube is seeking biggest suit changing on the planet I think about seven percent of photographers are on it ok in your visual creators kelly has a slide show going on who them u if you cannot afford to get a videographer and you can't swap out, then you definitely need to create an emotive slideshow used today in a motor gave you fifty percent off a pro membership of inamoto unlimited hi res download from the web site is a pro member for fifty is enough it's a joke that's so incredible go to any moto's website have a look att help photographers a using enomoto ifyou've got stills create a slideshow create a dynamic slide show give it up sheer link tag and beard she a link tag and bid the case as soon as you go home you're gonna open a youtube channel you're gonna open a vimeo channel and then you're going to share link tag and embedded into your block into your facebook into a pinterest pinterest now his video xia okay and you're going to follow other people in on every video in slideshow you put up under your studio name you're going to link it to your website you're going to use tag words baby photography, newborn photography there is nothing you can't use a k a the tag words they just make your suit engine higher right? And then we get to our social media so this is what I have to say about social media lately because I feel like a lot of changed in the last year every time facebook changes my notifications shift so suddenly I realised I no longer see ninety eight percent of the people on my news feed. In fact, the only thing that's coming up on my news feed right now, my, um, closest friends or, you know, when you get the yellow star close friends, okay, so I'm following twenty three people is close friends and all of my followers. So five thousand of my personal page fifteen thousand subscribers forty one thousand on my business. Paige, I'm not getting the news feed. No, I didn't do that south like when did that change or when facebook changed all the notification shifted. So you spent three years building this massive community on on facebook and all you got was a number I've got forty two thousand likes or popularity contest, but are they getting me in there? News feed only if they opt to. So we built this incredible social media that one point and live in billion people actively use and then we took away the right to see everything and say, listen, I want privacy, I just want to follow her, I want to follow which would be the friends that you've made in the likes that you've done, but no, now you can narrow it right down to who's looking at your page, only the people that are actively going to it. You think your marketing your business on facebook, you're not your marketing it to maybe the twenty people that are on the news feed when you put that up, and unless your comments is strong and advance to the top of your newsfeed nobody's going to see it, we've noticed now huge companies are getting hundreds of thousands of likes on the facebook page, and none of the marketing is coming from facebook because they've realized that those notifications have shifted and nobody's actually getting their advertising. So unless you're coming to supervise or you're actively going, I wanna follow surprise, you're not seeing what I'm putting on facebook, I've got this friends and I'll say to them, you know, when I burnt my hand last week and they'll go on, when did you do that? And I said, didn't you see it on facebook and then like, I don't get your post anymore? And I'm assuming, as I started to realize it, I realized that we will think we're advertising all of other senses on facebook and we're not
Class Materials
Font Guide for PSD Layers
Photographing Motherhood Part 1.mp4
Photographing Motherhood Part 2.mp4
Photographing 5 Week Twins.mp4
Ratings and Reviews
I love kelly, LOVE LOVE LOVE her. She is a wonderful photographer, so calm and patient. That is the style that I have when photographing. I liked Sue's portion, however, I did skip over most of it, because I found that she kept talking about the same things. Sue has a great personality bubbly and funny, she just over talked the some topics.
i LOVE this workshop!Sue Bryce is AWESOME!! I'm enjoying learning how to pose the mum to make her look beautiful. and I want to specialise in maternity and newborns... Thank you soooo much! I'm learning so much.... Kylie, NSW Australia
I LOVE this workshop, it is absolutely amazing material and I enjoying watching it again and again! Every time I learn something new from it. And you can't imaging how thankful I am!! Sue and Kelly - your are the best in maternity and newborns!! Love you both so much!!!
Student Work