Brand Strategy and Design for Small Businesses
Haylee Powers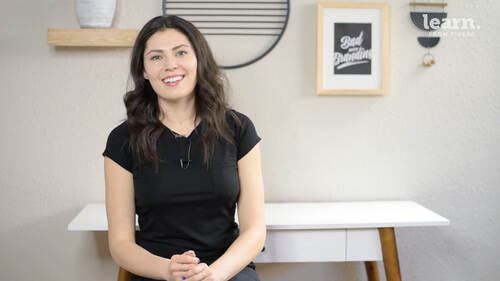 Brand Strategy and Design for Small Businesses
Haylee Powers
Class Description
AFTER THIS CLASS YOU'LL BE ABLE TO:
Create a stand-out brand strategy and design that will make a lasting impact.
Understand how to leverage the power that the subconscious mind plays in branding.
How to avoid negative or unintentional branding.
Thoroughly research and create your target audience from scratch.
Identify, describe and test your unique selling point.
Create an exciting brand story that immediately engages an audience.
Turn your brand strategy into a professional, attention-grabbing brand design.
ABOUT HAYLEE'S CLASS:
A successful brand pays attention to how every part of a company works together to create a certain image. Branding is a mixture of art and science - rational yet creative and backed by science yet exploding with passion and excitement. Your brand needs to tell a story that your customer can relate to, believe in and commit to supporting time and time again.
In this fundamentals class, you will learn how to create a compelling brand that brings in a significant profit. You will get a solid introduction to key branding principles and strategies, learn how to research and define target audiences, write a moving brand story and drive the design process for your brand's unique identity. Start this course today to ensure that your brand leaves a long-lasting impact on your target audience!
WHAT YOU WILL LEARN:
How to evoke emotion in a customer through powerful branding
The science that backs up the need for compelling branding and design
How to ensure that every aspect of your brand is intentionally aligned with your vision
The purpose and importance of having a target audience
How to identify and create your unique brand matrix
How to write about your brand's story in a concise and compelling way
How to navigate all of the essential brand elements like logo, color and typography
WHO THIS CLASS IS FOR:
​​Business owners wanting to enhance their brand
Freelancers wanting to add Brand Strategy and Design to their skillset
Marketing and brand managers looking for a firm grasp of branding essentials
Web programmers, designers, front end and full stack developers wanting to diversify their skills
Anyone wanting to start a professional career in the world of branding
Digital nomads looking for work that they can do from anywhere in the world
All levels of experience
SOFTWARE USED:
Adobe Photoshop CC
ABOUT YOUR INSTRUCTOR:
Haylee is an Emmy award-winner specializing in brand strategy and design. She is the creative director and owner of two different brand strategy and design studios focusing on influential small businesses, hospitality brands and restaurants.
Class Materials
Researching Your Target Audience
Creating the Audience Persona 1
Creating the Audience Persona 2
Turning Brand Strategy into Design
Ratings and Reviews
Student Work