Brand Your Creative Business
Megan Auman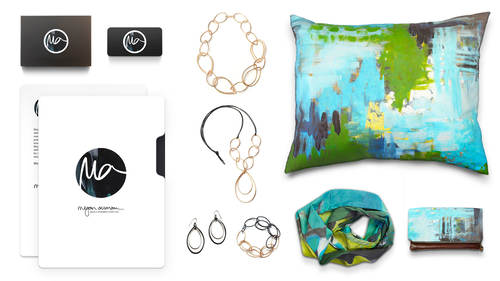 Brand Your Creative Business
Megan Auman
Class Description
Every small business owner shares two common goals: increasing sales and marketing more effectively. One of the most powerful ways to achieve these goals is to define and tell the story of who you are as a creator. That story is your brand, and a strong understanding of how to tell that story to your customers will take your business to new heights.

In Brand Your Creative Business, you'll explore what makes your business a unique brand and find ways to share it. You'll learn about implementing a brand strategy and growing and protecting it. Megan Auman will teach:
Why branding matters
How to define your brand
Storytelling to promote your business
How to develop a strategy to implement your plans
You'll leave this course equipped and energized to create a strong, consistent presence in every aspect of your company – from packaging to customer interaction and beyond. You'll also develop the confidence use colors, logos, and fonts to reflect your style - even if you're not a designer
Whether you're an Etsy seller looking to grow or an occasional crafter trying to build a full-time business, this course will give you the tools you need to connect with customers and sell more products.
Class Materials
Megan Auman - Brand Your Creative Business Resources.pdf
Megan Auman - Branding Bibliography.pdf
Megan Auman - DIY Photography Resources.pdf
Megan Auman - Brand Your Creative Business Syllabus.pdf
Megan Auman - Brand Your Creative Business Workbook.pdf
Ratings and Reviews
I was drawn in immediately. Megan's ability to tender precise, goal-oriented, and REAL life experience-infused information is what captivated me the most...AND...I logged in 30 minutes late on the first day of her class. I am excited to know that her course is STILL available, and on sale a couple of days after it aired live. TY CreativeLive for this opportunity; it is truly a gift to myself which will keep on giving...I have often used storytelling to build my brand, but Megan's guidance has given me a structured approach, which I really needed. Paying it forward, and sharing her amazing course with others will be a joy, as I feel an obligation to others I know, and those I have yet to know, all who will benefit from her plethora of carefully cultivated information. Her use of emotional connections to build a brand, and to reach a solid audience based on one's authentic voice is clear, clean, and easy to follow. Thank You Megan Aumen!
This is such a great class! Great content, great advice, great examples...great, great, great!! I'm so happy that I have a clear path to create a great brand for my business. Very empowering! I especially love the bonus information, especially the video on how to make your own logo in Illustrator. Exactly the information I've been looking for. Great job, Megan!
Laura Captain Photography
I'm in the process of launching a creative business and this class was what I was looking for. With procrastination and indecision cast aside, I will now confidently plan and carry out a productive and well organized branding strategy of my own. Before this class I felt somewhat confused and overwhelmed by all the miscellaneous branding information I had been trying to piece together. Even though I already knew some of the information she covered in the class, she put her own spin on it, gave some great examples and put it in an easy to follow plan. I particularly liked the segments related to naming your business and social media branding because I had a lot of questions on those topics. I'm very excited to get started with branding my business and I'm so glad I took the time to go through Megan's class, it will be so worth it in the long run. A big shout out to Megan, I love your business branding, your jewelry and your teaching style, great work!
Student Work