Bold Photography, Bold Life
Lindsay Adler, Kenna Klosterman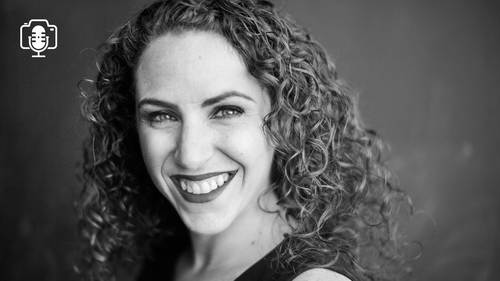 Bold Photography, Bold Life
Lindsay Adler, Kenna Klosterman
Class Description
WE ARE PHOTOGRAPHERS PODCAST:
Our weekly audio podcast We Are Photographers brings you true stories from behind the lens and behind the lives of your favorite photographers, filmmakers, and creative industry game-changers. From their struggles to their wins, host Kenna Klosterman discovers the real human stories about why they do what they do.
Listen to this and other audio episodes on our audio Podcast page.
ABOUT THIS EPISODE:
In this very special 100th episode of the podcast, Lindsay and I talk about evolution as photographers, educators, artists, and humans. Lindsay shares how as a recovering perfectionist she creates with purpose versus producing just for producing's sake. Lindsay shares why she loves to teach and what she learns from her students. Find out what photographers inspire Lindsay, the importance of collaboration, and how she turns creative restraints into an advantage.
ABOUT LINDSAY:
Fashion photographer Lindsay Adler has risen to the top of her industry as both a photographer and an educator. Based in New York City, her fashion editorials have appeared in numerous fashion and photography publications including Marie Claire, Elle Magazine, Harper's Bazaar, L'Officiel, and dozens more. As a photographic educator, she is one of the most sought after speakers internationally, teaching on the industry's largest platforms and most prestigious events, having been named one of the top 10 best fashion photographers in the world. Lindsay has worked with some of the top brands in the photographic and related industries such as Canon, Adobe, Grey, Edelman, A&E, NBC, and Microsoft. A clean, bold, and graphic style has become the hallmark of her work, whether shooting advertising campaigns, designer look books, jewelry, hair campaigns, fashion editorials, or professional athletes. Lindsay is renowned for her creativity and collaborating with designers and stylists in order to create fresh looks. An author of five books, she is always working on new ways to share her passions and knowledge with others.
Ratings and Reviews
Student Work