Between the Lines: An Interview Series with Kelly Corrigan
Kelly Corrigan, Chip Kidd, Mayim Bialik, Celeste Ng, John Hodgman, John Grisham, Jane Green, Marie Lu, Imbolo Mbue, Alan Alda, Gretchen Rubin, Nathan Englander, RJ Palacio, Mary Pope Osborne, Margaret Atwood, Delia Ephron, Nicola Yoon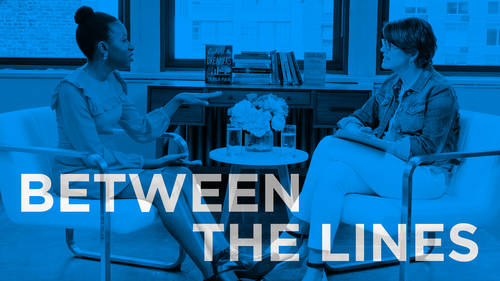 Between the Lines: An Interview Series with Kelly Corrigan
Kelly Corrigan, Chip Kidd, Mayim Bialik, Celeste Ng, John Hodgman, John Grisham, Jane Green, Marie Lu, Imbolo Mbue, Alan Alda, Gretchen Rubin, Nathan Englander, RJ Palacio, Mary Pope Osborne, Margaret Atwood, Delia Ephron, Nicola Yoon
Class Description
Between the Lines is a series about uncovering the REAL story of these 16 best-selling authors and what story telling means to them. Each of these authors has their own stories that influence their work. Most writers are writing either directly or indirectly based on their experience, their dreams, or their realities. They are telling their stories, whether they are "made up" or based on real life. That takes a ton of bravery, a ton of courage, and that is what stops people generally from putting themselves out there. There is a fear of being not only judged on your work but your ideas. Writing takes BRAVERY. It takes a leap to put yourself out there for eyes to read what you have to say, and then there is the part of actually getting it done. This series is really about being brave, how these authors write their truth and how they MOVE people through their creative pursuits. This series is about what is "between the lines" for each these authors.
Ratings and Reviews
What a fabulous class! Such great variety of authors and writing styles, all with interesting and valuable lessons for writers or anyone interested in writing. I didn't know Kelly before, but now i'm a huge fan.
I love hearing from all of these authors! Some of my longtime favorites and I also discovered some new authors I didn't know about. AMAZING!
Binged all night long...simply wonderful collection of interviews.
Student Work