Behind the Podcast : Jason Nemer on The Tim Ferriss Show
Tim Ferriss, Jason Nemer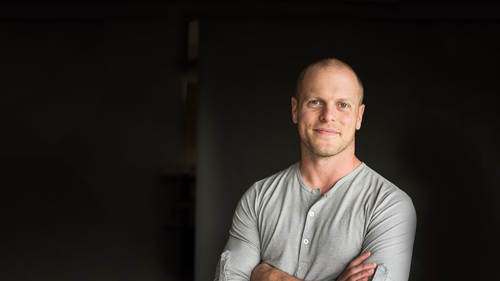 Behind the Podcast : Jason Nemer on The Tim Ferriss Show
Tim Ferriss, Jason Nemer
Lessons
Class Description
Watch behind the scenes footage of The Tim Ferriss Show podcast! Tim Ferriss joins Jason Nemer, co-founder of AcroYoga, to show some poses and to talk about health, meditation, acrobatics, yoga, and the importance of discovery.

Tim Ferriss's podcast is the #1 business podcast on all of iTunes, and it's been ranked #1 (of all podcasts) on many occasions. It was also selected as iTunes' "Best of 2014" and "Best of 2015." Jason Nemer is a co-founder of AcroYoga, which blends the spiritual wisdom of yoga, the loving kindness of Thai massage and the dynamic power of acrobatics.  

Ratings and Reviews
Thanks to Creative Live for carrying this video podcast with phenom Tim Ferriss expounding on Acro Yoga for those interested but uninitiated. Jason is a great advocate of his discipline and lifestyle which strikes a deep chord within me harking back to my forelorn vagabond days. We will discuss this at my next yoga class.
Once again Tim turns me on to something I was resistant to...Thanks again and again for this and...Ketogenic Diet, Wim Hof, GST, etc....
Student Work