Become a Design Thinking Facilitator
Lee-Sean Huang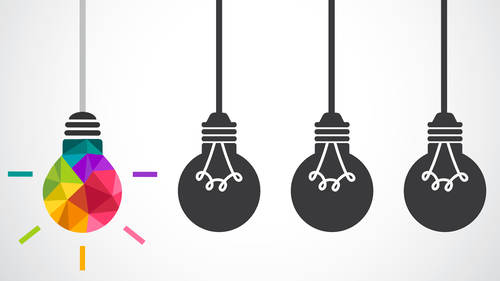 Become a Design Thinking Facilitator
Lee-Sean Huang
Class Description
So you've done your homework and you now understand what design thinking is and the power it has to revolutionize the way you do business. But the only way it can really have an impact is if key players throughout your organization embrace design thinking principles and are willing to put them into practice.
Basically, you need to become a design thinking evangelist, coach and trainer. This course will instruct you on how to explain the method and mindset for creative problem framing and solving and show others how to implement this innovative process.
In this class, you'll learn how to:
Make the case for learning design thinking.
Introduce and teach design thinking to others.
Facilitate engaging learning experiences.
Teach "mindset," not just "method."
Sustain interest and engagement throughout the training process.
Class Materials
Design Thinking Resources
Getting Started with Adobe Stock
Ratings and Reviews
The course fits my need in supplementing my DT facilitation activities. It was well designed, paced properly and full of useful tips. Thank you!
This follow-up to Lee-Sean's Design Thinking for Business Innovation helped me to strategize and envision how I would bring these principles into my agency context. I look forward to using his guidance during this workshop in a way that is appropriate to a community healthcare setting.
There is a lot of common facilitator knowledge and skills shared in this course. The course was useful for me and helped me connecting the dots.
Student Work