Fine Art Compositing
Brooke Shaden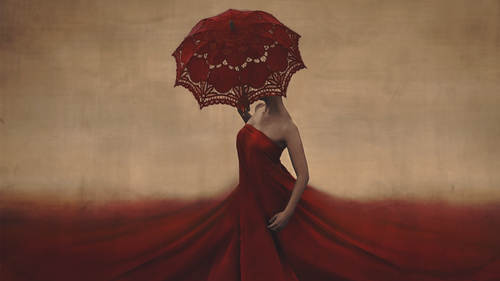 Fine Art Compositing
Brooke Shaden
Class Description
Short on time? This class is available HERE as a Fast Class, exclusively for CreativeLive subscribers.
Compositing doesn't have to be daunting – simple techniques can remedy slight imperfections in a photo or allow you to place your subject in a fantasy world. In Fine Art Compositing, fine art photographer Brooke Shaden will teach you an approach to compositing that will help you enhance – or transform – your images with minimal effort.
Compositing allows you to combine visual elements from multiple sources into one single image. In Fine Art Compositing, Brooke will share easy compositing skills photographers can use every day, like swapping out a blinking eye in a group shot or replacing a hand in a fashion shoot. She'll also show you more artful applications for compositing – teaching you how to create the illusion of levitation and how to transform scrap fabric into a flowing dress. Brooke will also discuss fine art compositing and how you can create and market composite images that are, despite the use of stock elements, uniquely your own.
In this class, you will learn effective and inspired compositing techniques that will help you create more polished and believable images from an artist who has mastered the craft.
Class Materials
Practice Files - Cutting out Hair from Background
Practice Files - Building a Dress
Practice Files - Swapping Hand
Practice Files - Levitation
Ratings and Reviews
I'm so thrilled to have come across this course and to have been introduced to Brooke Shaden. As a bit of background I do photography as a hobby, and always had an appetite to composite my work. It's only after watching this course that I can finally put a name to a craft that I love, that being 'fine art photography'. Through my own personal journey I've read various books, followed online tutorials both paid and free. When I came across this course I did hesitate. I wondered 'is it going to teach me anything new'... 'would the standard of the course be up to scratch'. Well, I can honestly say with hand on heart that this is by far is one of the best courses I've come across to date. As a solo photographer myself I've found it difficult at times to be both photographer and subject at the same time. From the outset what became clear was that Brooke is just like me in this respect which made the course so 'relevant' to what I do. Brooke shows throughout the course what can be achieved with a little planning and some creative approaches to situations that can be difficult to pull off when on your own. She is such a joy to watch and listen to, I loved her sense of humor and great how the audience were involved in some of the shoots. All I can say is, if you're in to photography and interested in compositing your work, you should give this a go, you wont regret it!
I'd like to show my gratitude and gratefulness to Ms Shaden and other wonderful people at CreativeLIVE for sharing your vast knowledge without making a fuss. Not everybody has a super computer and a top-notch camera, not everyone has a studio to work in and not everyone needs to know everything as perfectly as some instructors and professionals do. I, for one, have gained so much insight and have been intrigued by Ms Shaden's present and past lessons, she makes the most difficult and surreal subjects unfold so easily and effortlessly. Ms Shaden has made me believe no matter where I be and no matter what i have, as long as i have a good story to tell, and the right vision, I should be able to handle it with a working camera and any version of Photoshop. Unlike many other instructors who kill us every 5 minutes to buy their flashes or gear and support this or that company and agency, Ms Shaden has spent the whole time teaching and teaching and teaching and I am sorry I cannot be there to thank you in person, but you, Ms Shaden, are awesome and nobody can unawesome you :)
I have been a huge fan of Brooke's work since the beginning of the flickr days. I'm so excited to see her in her element on CL. So many years ago i was so very interested in learning and creating and CL makes this possible now. A lot of my work has been inspired by Brooke's dark yet beautiful work style and i am super inspired to create some using her advice. I cannot wait to delve deeper into this world i have been waiting so long to indulge in it and now i will even more so than i have the last 3 years. Thank you Brooke and CL ! =) Sarina Gito Photography ( www.sarinagito.com)
Student Work