Adobe After Effects
Jeff Foster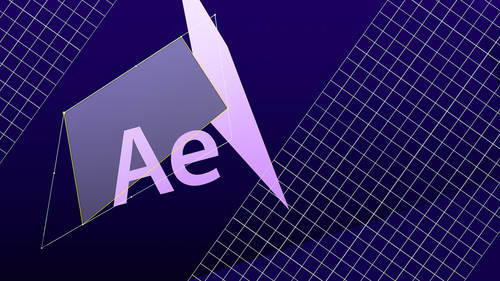 Adobe After Effects
Jeff Foster
Class Description
Adobe® After Effects® Creative Cloud® is a hallmark broadcast video and film production program — but it has so many functions, it's hard to know where to start. In this essential video-editing class, renowned video producer and Adobe® Certified Expert Jeff Foster will walk you through how to use the many functions of Adobe After Effects to enhance your projects with visual effects and motion graphics.
You'll learn the basics for controlling movement, animating simple objects and 3D space, create interesting text and title animations, composite videos with and without green screen. Using real-world production examples, Jeff will guide you through this complex program and unpack the tools and terminology so that you can apply your skills right away and with confidence.
Software Used: 

Adobe After Effects with Jeff Foster

Ratings and Reviews
Jeff Foster seems like a great, knowledgeable guy. But this course is so disappointing. The classes are disorganized, convoluted yet shallow, and waste an awful lot of time. And they're just lectures — you're just watching him do stuff — no lessons where you can work along with him to really absorb what's going on. My biggest complaints are 1) It seems like he didn't prepare very much, so we end up watching him go through features one by one, sometimes just to try to find the thing that's going to illustrate the point he's trying to make; and 2) he's unnecessarily confusing. Here's an easy example. In the "parenting" class, which hinges on one layer's relationship to another, he created identical layers and named them identically. So he's explaining that "blue solid" is the parent to "blue solid." And then he proceeds to discuss the layers, which are numbered #1, #2, #3, by calling them "the first layer" (#3), "the second layer" (#2), and "the third layer" (#1.) After Effects is complicated enough! Maybe I'm spoiled by having learned Illustrator with a wonderful Creative Live course. This is not that.
Student Work