Ableton Tips and Tricks
Andrew Luck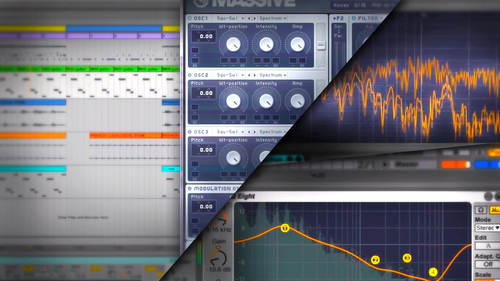 Ableton Tips and Tricks
Andrew Luck
Class Description
Ableton Live is the most efficient platform for electronic music production for djs, producers and sound designers. DJ and producer, Andrew Luck will take you through some of the coolest, and most commonly overlooked, features in Ableton Live.
In Ableton Tips and Tricks, Andrew will walk you through sound design using Ableton Instruments, mastering both Sampler and Simpler to bring real-world audio samples into your production. You'll also learn about some of the less intuitive features of Session View including, Impulse, Clip Launching and Slice to MIDI.
If you're a new Ableton user and are ready to start using the platform like a pro, Andrew Luck's tips and tricks will help you brush up on those next-level skills.
Ratings and Reviews
Student Work
Related Classes
Electronic Music Production